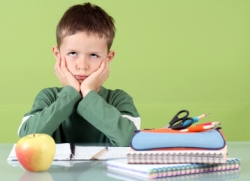 Motivation is a stimulating factor which helps a person to reach better places in life.  Everyone needs to be motivated right from a student to an employee.  Motivation is like a driving force which helps a person to move towards his goal. This article shows the teachers in providing the different 7 ways in motivating students.
The following are some of the ways in which the students can be motivated.  They are:
1. Offer rewards
This is not only the best way to motivate the students who have achieved a task it also motivates other students too.  A student can be rewarded not only by means of providing money a student can be rewarded by providing some prizes in the form of books or by assigning responsibility for students and even more.
2. Appreciation
Some students may feel motivated by getting appreciated.  Whether the achievement is big or small a student should be encouraged for the tasks what they have done.  This not only makes the student to feel happy it also provides a degree of satisfaction for the students.  They feel motivated even more when are appreciated amidst of their class mates and friends.
3. Promote competition
As per Alfred Oerter's quote, "Competition in its best form is a test of self.  It has nothing to do with medals.  The winner is the person who gets the most out of it". So it is the responsibility of a teacher to promote healthy competition among students.
4. Challenging tasks
Many students love challenges.  So it is always the responsibility of the teacher to understand the mentality of students and to assign tasks to them which are really very challenging.  A student feel delighted upon the completion of the task. Appropriately the teacher should encourage the students upon his task whether it may be big or small.
5. Assigning responsibility
On a particular achievement a student can be assigned responsibility relevant to that particular field.  For example, if a student has a achieved a good position in doing a science project he/she may be given the responsibility of a team lead so that it also motivate the student in doing other project by the same way it also increases team work.
6. Providing feedback
A student performance should be tracked and given in the form of progress card to the student.  So the students get to know their strength and weakness.  Motivation is the only means by which the weak point of a student can be made in to his/her best point.
7. Promoting students self image
When the students grew older, it becomes significantly important for them to promote their self-image in order to increase their motivation level. This can be done by placing student's picture on bulletin boards.
So, let us conclude with a note that motivation is one of the most important factors which pave the way to success.  It is the responsibility of the teachers and parents to make their children feel motivated and guide them to reach their goal.