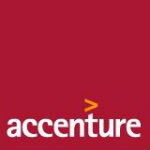 Accenture: IT company profile, complete details and official website details are gathered and a collection of information is given below.
ACCENTURE PROFILE

Accenture is one of the World's largest IT consulting and IT services company which was established in the year 1989 by Arthur Anderson. This company has established its footprint over 120 countries. This company has over 80,000 employees in India, 35,000 employees in Philippines and 40,000 employees in US.
[Read: Study Abroad Guide]
Head quarters:
Dublin, Ireland.
Management Profiles:
Chairman : Pierre Nanterme
CEO             : Pierre Nanterme
[Related: Placement Papers download]
Vision of the company:
Helping clients to create their future
Mission of the company:
To become one of the world's leading companies, bringing innovations to improve the way the world works and lives.
[SEE: Career Guidance for all]
Tagline of the company:
High performance delivered.
Values:
Quality client service
One Global firm
Stewardship
Respect for individual
[Useful: Education Loan Guide]
Services provided:
–          Banking
–          Health services
–          insurance
Communication and high technology
–          media and entertainment
–          electronics
–          chemicals
–          utilities
–          energy and natural resources
IT business
Consulting
Outsourcing services
[SEE: Love calculator | Love Meter | Love Percentage]
Accenture Branches in India:
Bangalore
Chennai
Hyderabad
Pune
Kolkatta
Mumbai
Noida
Gurgaon
Delhi
Branches in abroad:
United States
United Kingdom
History:
1980:
–          Began offering Business integrated solutions.
2001:
–          Accenture offered initial public offering of at the price of $14.50 per share.
–          Anderson consulting changed its name to "Accenture".
2009:
–          In June 10 Accenture was incorporated as in Ireland as Public Limited Company
2012:
–          Reached the revenue of US$ 27.9 billion.
Achievements:
In 2003, Oracle was given award for teamwork excellence.
In 2011, Oracle was given Global middle-ware partner, application partner of the year
In 2010, Oracle SI partner of the year Asia Pacific
In 2007, customer Relationship award
Was named by fortune magazine as one of the World's largest company to work for in 2013.
[Useful: Learn & Practice Aptitude]
Accenture Employee's count:
As per the statistics of 2012, Accenture and its subsidiaries have an employee count of 257,000
Basic salary in India:
Sr. Software Engineer / Developer: Rs 405,324 – Rs 850,820
Software Engineer: Rs 300,025 – Rs 559,244
Senior software Engineer: Rs 456,883 – Rs 925,377
Associate Software Engineer: Rs 248,842 – Rs 322,353
[Related: Learn English Quickly]
Official website and FB:
Facebook Page : https://www.facebook.com/accenture
Source : Wikipedia & Accenture website.