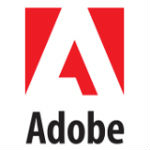 Adobe systems IT company profile: Complete details and official website details are gathered and a collection of information is given below. Placement papers download.
ADOBE SYSTEMS PROFILE
Adobe systems started in the year 1982 by John Warnock and Charles Geschk. An Adobe system is an American multinational company. Marva Warnock, wife of John Warnock, who is also a graphic designer, designed Adobe's corporate logo. This company is the global leader in digital marketing and digital media solutions.
[Do you know software companies in Bangalore & details?]
Adobe Headquarters:
San Jose, California, U.S.
Management Profiles:
President & CEO -> Shantanu Narayen
Co-Chairman -> Charles Geschke, John Warnock
Mission of the company:
As an organization we are committed to expanding, strengthening and leveraging the diversity of our workforce. Our goal is to treat all employees with respect and integrity while valuing the differences and mirroring the diversity of the locations where we do business.
Vision of the company:
To revolutionize how the world engages with ideas and information.
Values:
Genuine
Exceptional
Innovative
Involved
Tagline of the company:
Simplicity at work.  Better by Adobe.
[Useful: Education Loan Guide]
Adobe Products:
Acrobat Reader
Flash Professional
Photoshop
Shockwave player
ColdFusion
Business Catalyst
Frame Maker
Kuler
Adobe Branches in India:
[Related: IT Related Studies Abroad]
Branches in abroad:
Asia/Pacific -> Singapore, Tokyo, Sydney, Melbourne
Europe -> Dublin, Amsterdam, Paris, Milan, Edinburg, Hamburg
North America -> New York, Seattle
[Read: Top 5 Degrees Preferred by Indian students]
Adobe Company History:
1992:
–   Acquisition of OCR Systems
1999:
–   Abode acquired GoLive Systems Inc
–   Released Adobe GoLive
2003:
–   Acquisition of Syntrellium software
2004:
–   Adobe acquired a French company OKYZ S.A.
2007:
–   Launched Adobe Photoshop light room
–   Launched SoundBooth
[Read: Pros and Cons of Using Cellphones in College/School]
2009:
–   Inauguration of Acrobat.com
–   Adobe announced New Creative Suite Series(CS5)
2011:
–   Acquisition of Efficient Frontier
2012:
–   Inaugurated new corporate campus at Lehi
Achievements:
–    Adobe was rated the 5th best US company to work for (2003).
–    Adobe systems was ranked 19th great places to work for in India
[Read: Why engineering graduates are unemployed in India?]
Employee's count:
Adobe has the work force of 11,114 employees as on 2012.
Adobe's Basic salary in India:
Computer Scientist -> Rs 637,716 – Rs 2,785,521
Software Engineer -> Rs 370,951 – Rs 897,998
Sr. Test / Quality Assurance (QA) Engineer -> Rs 332,740 – Rs 1,239,785
Software Developer -> Rs 361,073 – Rs 985,362
Official website and FB:
Facebook Page: https://www.facebook.com/Adobe
Reference : Wikipedia & Adobe Website.