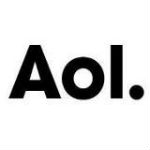 Aol IT company profile: Complete details and official website details are gathered and a collection of information is given below about Internet based firm AOL.
'Aol' PROFILE
Aol Inc (PRE: America Online) was established in the year 1983. Initially the company was called as Quantum Computer Services offering online services. They produce original contents which engage people across the globe. They offer various online services.
All IT firms placement papers also available in our interview guide portal. Do you know the other Bangalore IT firms & their addresses?
AOL Headquarters:
New York, United States of America
Management Profiles:
Chairman & CEO : Tim Armstrong
President and Chief Executive Officer -> Alberto Ibargüen
Mission of the company:
To inform, entertain and connect the world.
Tagline:
See what's here for you.
Products & Services provided by AOL:
Content
Advertising
Local
AOL Membership
AOL Ventures
AOL Office Locations:
Bangalore
Dublin
London
North America -> Atlanta, Chicago, Boston, Birmingham.
[Read: Final year projects code & Mini projects]
AOL Company History:
1989:
–          Launched its first instant messenger.
1991:
–          Changed its name from Quantum to America Online Inc.
1992:
–          The company went public.
1993:
–          Introduced disk mailings.
1994:
–          First advertisers appeared on AOL
1995:
–          Launched AOL.com
1996:
–          Launched the Buddy list, Flat-rate pricing and running man.
[Recommended Reading: Banks providing educational loans in India]
1998:
–          The company acquired CompuServe and ICQ
1999:
–          Acquisition of Moviefone and Netscape.
2000:
–          Announced merger agreement with Time Warner
2001:
–          AOL's CEO Gerald M. Levin announced resignation.
2002:
–          Revised the strategy for online unit.
2004:
–          The company acquired Advertising.com.
[Read: Aptitude Practice Area -> Easy methods]
2005:
–          Won the Emmy award.
2006:
–          Provided various free services like e-mail, content, software
2007:
–          Launched more than a dozen niche content sites
2008:
–          Introduced AIM for iPhone.
[Useful: How to get education loan in India?]
2009:
–          Released AOL 9.5
2010:
–          Released AOL Desktop 9.6
2011:
–          Released AOL Desktop 9.7
[SEE: IT Related Studies Abroad]
AOL Employee's count:
AOL  have the workforce of 5,660 as on 2011.
AOL Average salary:
Software Engineer -> Rs. 758,333
System Administrator -> ₨. 866,667
Financial Analyst -> ₨. 385,569
Analyst -> ₨. 498,516
Official website and Social:
Facebook Page: https://www.facebook.com/aol
Twitter Page: https://twitter.com/AOL
Reference: Wikipedia & AOL website.