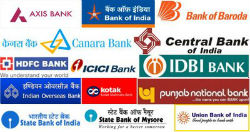 Banks providing educational loans in India: Education loans are definitely a boon for students who are willing to study but they can't go ahead only because of the reason that they are not sound financially.  The more we want to study the more we have to pay.  So education loans are providing helping hand through financial assistance for students who are really very deserving and needy.
Related : Career guidance for college students.
Almost all private and government banks in India are providing education loans for students who are willing to pursue their higher education either in India or abroad.  Some of the banks which provides education loans are State bank of India, Indian Bank, Bank of Baroda, ICICI bank, UCO bank, Federal Bank, Bank of India, Punjab national bank, Central Bank, Allahabad Bank, Dena Bank, Vijaya Bank, ING Vysya bank and lots of other banks are paving way to bring education into the reach of all students overcoming financial discrimination.
Before going to know the details just see which bank is best for education loan. This article provides you with the list of top five banks which provides best financial assistance for economically backward students.
State bank of India:
State bank of India's study loan scheme is to aid financial support for students in India and Abroad.  This bank offers Rs. 10 lakhs maximum for pursuing education in India and a maximum amount of Rs. 30 lakhs for students to pursue education abroad. Get complete SBI education loan details.
Canara bank:
Canara Bank's main aim is to provide professional education for students despite their economical conditions.  This bank provides financial assistance for student to proceed with their education in India as well as in Abroad. As like other bank Canara Bank also has few conditions.  Amongst them one important criteria is the parent/guardian income should be Rs. 4 lakhs per Annum. The repayment period can be between 5 years to 7 years.
Bank of Baroda:
Bank of Baroda aims in bringing education to the reach of every student by providing loans, right from their school education to graduation and even post graduation.  The following are the various loan options provided for education by Bank of Baroda:
Baroda Vidhya,
Baroda Gyan,
Baroda Scholar,
Baroda education loan for vocational education and training.
Related : BOB Education loan details
South Indian Bank:
South Indian Bank has totally three schemes in providing study loans.  They are Viyanidhi scheme, Vitjan Pradhan Scheme, SIB Excellence.  The SIB Excellence scheme's purpose is to provide financial assistance for students to acquire their higher education in reputed institutions like IIT, IIM's etc. The Viyanidhi scheme is to provide assistance for students who are seeking for admission in Kerala.  The Vitjan Pradhan Scheme is for well deserving students to pursue their education in India or abroad.
Useful : How to approach a Bank for Education loan?
Union Bank of India:
Union Bank of India is providing study loan for students in basic education, graduation, post graduation and also job oriented professional courses in India or abroad. The maximum loan amount for studies in India is Rs. 10 lakhs and the maximum amount of loan for studies abroad is Rs. 20 lakhs.
Related : Learn English Quickly
Knowledge is power.  Education is one of the means to acquire knowledge.  The government of India is lending a helping hand in bringing the Light of Knowledge in to the life of students overcoming the financial boundaries.