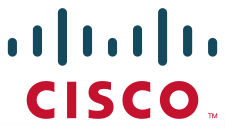 Cisco systems IT company profile: Complete details and official website details are gathered and a collection of information is given below. And also our website has placement papers free download.
CISCO SYSTEMS PROFILE
Cisco systems is an American Multinational company established in the year 1984 by Leonard Bosack, Sandy Lerner.  The name cisco was derived from the city name San Francisco. Cisco Systems, Inc. is the worldwide leader in networking for the Internet. Cisco offers hardware, software, and service offerings are used to create Internet solutions that allow individuals, companies, and countries to increase productivity.
[Do you know software companies in Bangalore & their details?]
Cisco systems Headquarters:
San Francisco, California, US
Management Profiles:
CEO & Chairman -> John Chambers
Vision of the company:
At Cisco, our vision is to change the way people work, live, play and learn
Mission of the company:
Company's mission is to enable people to make powerful connections-whether in business, education, philanthropy, or creativity.
Tagline:
Tomorrow Starts here.
Products & Services Provided:
Cloud services
Networking software
Routers
Security services
Switches
Interfaces and modules
Application networking services
Storage networking
[Read: Calculate your Love percentage now!]
Cisco systems Branches in India:
Chennai
Bangalore
Kolkatta
Pune
Mumbai
New Delhi
Hyderabad
Branches in abroad:
Argentina
Australia
Chile
China
Germany
France
Hong Kong
Indonesia
Malaysia
Mexico
[Related: IT Related Studies Abroad]
Cisco systems History:
1990:
–     Revenue reaches $27 million
–     Company went public.
1991:
–     Revenue crossed $183 million.
[Useful: Final year projects code & Mini projects]
1993:
–     Acquisition of Crescendo Communications
–     Revenue -> $714 million
1994:
–     Revenue -> $1.3 billion
–     Certified as ISO 9001 company.
[Related: Infosys – IT Company Profile]
1996:
–     Acquisition of Netsys Technologies, Telebit Corp's MICA Technologies
2003:
–     Acquisition of Linksys
2006:
–     Revenue -> $28.5 billion
2012:
–      Acquisition of NDS a TV software developer
[Worth Read: 7 ways to motivate students]
Achievements:
–      Cisco was given the Ron Brown Award
–      Won the "Champions of Diversity award"(2009).
–      Cisco was awarded the top organization for Multicultural Business Opportunities.
Employee's count:
Cisco Systems has the work force of 72,360 employees as on 2012.
Cisco Systems Basic salary in India:
Senior Software Engineer -> Rs 512,636 – Rs 1,677,332
Software Engineer -> Rs 354,167 – Rs 2,160,000
Sr. Software Engineer/Developer -> Rs 490,253 – Rs 1,652,113
Network Engineer -> Rs 174,399 – Rs 844,678
Official website and FB:
Facebook Fan Page URL : https://www.facebook.com/Cisco
Twitter Page: https://twitter.com/CiscoSystems
Reference : Wikipedia & Cisco Website.