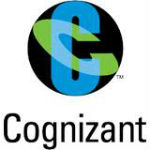 [CTS] Cognizant Technology Solutions: IT company profile, complete details and official website details are gathered and a collection of information is given below.
CTS PROFILE
Cognizant Technology solution was established in the year 1994 by Kumar Mahadeva.  He is a Srilanka based Tamil guy. CTS is an American Multinational Company which had its origin from the Dun and Bradstreet corporation which was a joint venture from Satyam computers. It is a leading provider of information technology, consulting and business process outsourcing services.
[Related: Placement Papers download]
Head quarters:
Teaneck, New Jersey, United States
Management Profiles:
CEO: Francisco D'Souza
Chairman: John E. Klein
Vision of the company:
To lead sustainable growths with environmental friendly practices and responsible use of natural resources.
[Read: Study Abroad Guide]
Mission of the company:
Cognizant's single-minded mission is to dedicate our business process and technology innovation know-how, our deep industry expertise and worldwide resources to working together with clients to make their businesses stronger.
Tagline of the company:
Passion for building stronger business.
[SEE: Career Guidance for all]
CTS Services provided:
IT infrastructure and cloud services
Testing Solutions
Business process services
Analytics, Business Intelligence, CRM, Data
Application outsourcing
Data Warehousing, Supply Chain Management
CTS Branches in India:
Coimbatore
Chennai
Kerala
Bangalore
Mangalore
Pune
New Delhi
Gurgaon
Hyderabad
Mumbai
[Useful: Education Loan Guide]
Branches in abroad:
Australia -> Brisbane, Melbourne, Sydney
New Zealand -> Wellington, Auckland
US-> five delivery centers (Chicago, Illinois — Bentonville, Arkansas — Phoenix, Arizona — Holliston, Massachusetts — New Jersey)
China
Hong Kong
[Read: Projects free download]
CTS History:
1988:
–  First IT company leveraging India on NASDAQ
–  Parent company cognizant corporation split in to 2 companies: IMS health and Nielsan Media Research
2002:
–  Acquired certifications such as BS 7799, SEI-CMMI Level 5, P-CMM level 5.
2004:
–  Added to prestigious NASDAQ 100 index
–  AMR and IDC, Forrester acknowledged CTS as a leading provider of IT services.
2006:
–  Reached US$ 1 billion revenue
2007:
–  Crossed US$  2 billion revenue
–  Acquired MarketRx, Inc., a leading provider of analytics and related software services.
2008:
–  Crossed US$ 2.8 billion revenue.
–  Established delivery centers in Argentina and Hungary
2009:
–  Was listed by Forbes as "25 fastest technology growing company in America"
2010:
–  Selected for fortune's "most admired company list"
2011:
–  CTS joins Fortune 500.
[SEE: Love calculator | Love Meter | Love Percentage]
Achievements:
Cognizant ranks 14th on Newsweek's 2012 list of greenest U.S. companies.
Fortune named Cognizant as fastest growing IT companies for the 10th consecutive year.
Employee's count:
As per the statistics of 2012, CTS and its subsidiaries have an employee count of 160,400.
[Useful: Learn & Practice Aptitude]
CTS Basic salary in India:
Program analyst: Rs 254,055 – Rs 477,462
Associate software engineer: Rs 453,192 – Rs 809,418
Sr. Software engineer/developer: Rs 344,649 – Rs 886,317
Senior software engineer: Rs 489,994 – Rs 1,071,997
[Related: Learn English Quickly]
Official website and FB:
Facebook Page : https://www.facebook.com/Cognizant
Source : Wikipedia & Cognizant Website.