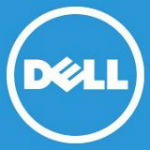 DELL Inc: IT company profile, complete details and Dell official website details are gathered and a collection of information is given below. Do you know software companies hr email ids?
DELL PROFILE
Michael Dell is the founder of Dell Inc., on May 1 1984. Dell is an American Multinational Company which initially started its business by built-to-order concept selling directly to customers. Dell is the first company to list its product on website. It is the sixth largest company in Texas.
DELL Headquarters:
Texas, USA
Management Profiles:
Chairman & CEO: Michael Dell
Vision of the company:
Must continue to grow responsibly – protecting our natural resources and practicing sustainability in all its forms – and improve the communities where they live and work through their financial and volunteer efforts.
Mission of the company:
Dell's mission is to be the most successful Computer Company in the world at delivering the best customer experience in markets.
Tagline of Dell:
Dell Purely you
[Read: Study Abroad Guide]
Dell Products:
Desktops
Smartphones
Televisions
Notebooks
Storage
Printers
Scanners
Peripherals
Dell Branches in India:
Coimbatore
Chennai
Kolkatta
New Delhi
Bangalore
[Related: IT Related Studies Abroad]
Branches in abroad:
Japan
China
Australia
America -> Canada
Malaysia
[Useful: Education Loan Guide]
DELL Company History:
1989:
–    Launched its first Laptop 316LT.
1990:
–    Manufacturing center at Limerick, Ireland
1991:
–    Sales more than double for the third consecutive year.
1992:
–    Debut at Fortune 500 by Michael the youngest CEO.
1993:
–    Established its footprint in Australia and Japan
–    Ranked among top 5 computer makers worldwide.
[SEE: Career Guidance for all]
1994:
–    Introduced Lithium-ion battery
1995:
–    Global footprints across Europe, Asia, Japan and America
1996:
–    Launched Dell.com
–    Opened up office in Penang, Malaysia.
1997:
–    10 millionth PC shipped.
–    Inaugurated second manufacturing center in Texam
1998:
–    Opens up new integrated sales and support center in Xiamen, China
1999:
–    Launched eSupport an online tool for technical support.
2000:
–    Dell.com reach $40 million per day
2001:
–    Launched into networking equipment market.
–    Agreement with EMC
[Related: Skills Required to become a Good Entrepreneur]
2002:
–    Dell's entry into the projector market
–    Launched PowerEdge
2003:
–    Entered consumer electronics market.
2006:
–    Launched Direct2Dell a blog to enable conversation with the customers
2007:
–    Launched IdeaStorm.com where customers can share and post their ideas.
–    Established connection with customers by joining Twitter.
2008:
–    Launched Dell Latitude E-family laptops.
–    Sets up a new consumer product line called Dell Studio.
[SEE: Jobs with high earning potential in India]
2009:
–    Launched Mini3i and entered the smartphone market.
–    Introduced Adamo and Latitude Z Laptops
2010:
–    Entered the tablet market
2011:
–    Acquired RNA networks and Dell Force 10 networks, secure workds
–    Invested $1 billion to develop R&D centers in Israel and US
2012:
–    Acquired AppAssure, SonicWALL, Clerity, Make Technologies
–    Launched touch enabled Windows 8 devices.
[Recommended Reading: Balancing Personal and Professional Life]
Achievements:
–    Dell was ranked No. 7 for the great place to work award
–    Dell ranked No. 16 in the Woman Engineer Magazine
–    In 2009, Working mother magazine named Dell in its 100 Best companies
–    Awarded America's Top corporations for Women's Business Enterprises in 2008.
Employee's count:
Dell has its employee count of 110,000
[Read: Projects free download]
DELL Basic salary in India:
Senior Business Analyst -> Rs 622,054 – Rs 1,565,943
Technical Support Specialist -> Rs 219,244 – Rs 650,361
Sr. Software Engineer / Programmer -> Rs 326,347 – Rs 1,157,713
Senior Software Engineer -> Rs 420,000 – Rs 784,198
[SEE: Love calculator | Love Meter | Love Percentage]
Official website and FB:
Facebook Page: https://www.facebook.com/dellindia
Source : Wikipedia & Dell Website.