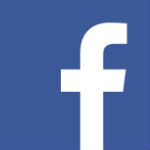 Facebook company profile: Complete details and official website details are gathered and a collection of information is given below about social networking giant Facebook. Placement papers of all IT firms available in students3k.
FACEBOOK INC PROFILE
Facebook Inc is an American Multinational Corporation. It runs the social networking site facebook. Facebook was developed by Mark Zuckerberg in the C++ and PHP language.
[Related: Final year projects code & Mini projects]
Facebook Headquarters:
California, United States
Management Profiles:
Chairman & CEO: Mark Zuckerberg
COO : Sheryl Sandberg
Mission of the company:
Facebook's mission is to give people the power to share and make the world more open and connected.
Facebook Company History:
2003:
– Mark Zuckerberg released Facemash the predecessor of Facebook.
2004:
– Launched Facebook
– Facebook reaches 1 millionth users.
Related: Paypal – IT Company Profile
2005:
– Acquired Facebook.com domain
2006:
– Launched a high school version of the website.
– Facebook open to everyone whose age is 13.
[Read: HCL Technologies – IT Company Profile]
2008:
– Sets up office at Dublin, Ireland.
2009:
– Acquisition of FriendFeed.
2010:
– Introduced Instant personalization
– Introduced community pages.
[Read: Aptitude Practice Area -> Easy & Simple]
2011:
– Partnership with Skype to launch video chat.
– Launched timeline.
2013:
– Launched Graph search.
– Timeline redesigned.
[SEE: Jobs with high earning potential in India ]
Facebook Employee's count:
Facebook has the work force of 4,619 employees as on 2012.
Facebook Basic salary in India:
Sales Operations Analyst -> Rs 134,870 – Rs 558,479
Sales Analyst -> Rs 129,786 – Rs 552,398
Official website and Twitter:
Facebook Page: https://www.facebook.com/facebook
Twitter Page: https://twitter.com/facebook
Reference: Wikipedia & Facebook website.