Top 8 tips to pass exams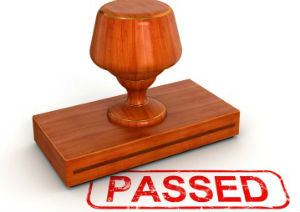 Many students feel tensed during exams.  Here are few useful tips which help students to overcome their exam fear,  Tips to pass exams and to succeed. Few Tricks are,
Related : Student Teacher Relationship
Don't have the habit of studying at the last minute.  Before exams go through the materials what you have studied so far.  Don't study anything new.  Just revise the topics which you learned.
While preparing for your exams spend some time in preparing for notes. There are two main advantages of taking notes.  One is by writing important points, formulas you remember them better.  Secondly you can use that notes to revise before entering your exam hall.
Time management also plays an important role during your exams.  Manage your time correctly.  Spot the areas which you are pretty confident about and attempt it first.  Based upon marks allocate time.  Don't spend much time on multiple choice questions.  Spend time reasonably depending upon marks.
Related : Efficient Ways of Study
Have a good sleep before exam.  Be confident.  Have a healthy breakfast on the morning of your exams.  Be punctual for your exams.  Sit down, relax and follow the instructions provided by the examiner.
Try to attend all the questions. Don't skip the questions at any cost.   If you does not have a clear picture about the particular question write in brief what you know. Try to recall all the points which have been taught to you and what you have studied. After choosing a question, don't start writing it immediately.  Spend few seconds on the key points which should be covered.  This will help you to score better.
Related : Learn English Quickly
Presentation plays a very important role during your exams.  Write clearly and neatly with sub-headings and pictures wherever applicable.  This will help you to score better.
Try to complete the test before 10-15 min.  This will help you to recheck your answers what you have written. In case if something has gone wrong this buffer time may help you to correct it.
Once you are done with your preparation collect previous year question papers and conduct a mock test for yourself.  Evaluate your own paper.  This will help you to manage your time and also help to know your strong and weak areas in that particular subject. By repeated study make your weak point as your best point.
Related : Top 5 Degrees Preferred by Indian students