STUDENT-TEACHER RELATIONSHIP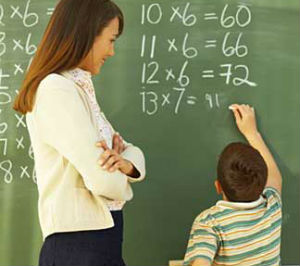 Before we begin this article let me first answer few questions…. Who is an ideal student? An ideal student is the one who has a noble aim, hard-working, devoted towards his studies, obedient, makes proper use of his time and never skips his duties.
So let me say who is an ideal teacher? An ideal teacher is the one who is loved by students, who understands the feeling of a student, who encourage a student and also who guide students in the right path.  A teacher is a person who shapes student minds. Teacher should be a good role model for a student.  Students spend most of their time in their school and along with the teachers.  So it is the responsibility of a teacher to bring up a student into a good citizen.  So with no further delay let me enter into the topic.
Related : How to study in an efficient way?
Dr. James comer said "No significant learning occurs without a significant relationship." So the student-teacher relationship becomes a very important thing.  What are the good qualities which should be possessed in establishing a good student teacher relationship?
A student must respect his/her teachers.  By the same time a teacher should be at friendly level so that the students can interact with the teachers without any fear.  This will provide a healthy environment and stimulates students to learn more. This may help the students in clarifying their doubts without any hesitation.
A teacher should monitor the progress of a student and should interact with the students regarding their strength and weakness.  This may help the students in rectifying them in future. Parent meeting should be conducted frequently.
Related : Top 5 Degrees Preferred by Indian students
A teacher should encourage students wherever appropriate.  This may increase the interest level of students in performing better.  A teacher should be impartial.  There should be no discrimination among students in the perspective of teachers.  Each and every student should be treated equally.
Related : Why engineering graduates are unemployed in India?
A teacher must try to understand the mentality of students.  Not every student will be an ideal student.  So it the sole responsibility of a teacher to understand student and bring them in right track.  When it comes to studies, not every student may grasp everything which is taught in the class.  Each and every student has a varying level of understandability. So a teacher should explain things in such a way which helps each and every student in understanding.  A teacher should encourage students in raising doubts and also a teacher must get feedback from students.  A teacher should take up the opinion of the students very seriously and correct themselves too.
Related : Learn English quickly…How?
So let me conclude this article with a saying that "Relationship are like birds.  When you hold it tightly they die. If you hold loosely they may fly.  But if you hold it with care, it will remain with you forever".  So a good student-relationship should be handled with utmost love, care and respect.
Useful Links :