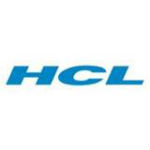 HCL Technologies: IT company profile, complete details and official website details are gathered and a collection of information is given below. Download Placement papers of HCL.
HCL TECHNOLOGIES PROFILE
HCL Technologies was established in the year November 12, 1991 by Shiv Nadar as HCL Overseas Limited. Bloomerg database which includes 3000 technology companies, there are one seven companies with the revenue of US$ 4.5 billion and HCL technologies is one among those companies. HCL technologies is an Indian multinational company, the fourth largest IT company and rank 48 in the list of IT service providers.
HCL Headquarters:
Nodia, Uttar Pradesh, India
Management Profiles:
Chairman & CSO(Chief Strategy Officer) -> Shiv Nadar
CEO -> Anant Gupta
VC & Joint Managing Director -> Vineet Nayar
Vision of the company:
To be the technology partner of choice for forward looking customers by collaboratively transforming technology into business advantage.
Mission of the company:
To be the employer of choice and the partner of choice by focusing on stated values of Employees First, Trust, Transparency, Flexibility and Value Centricity.
Tagline of the company:
Technology that Touches Lives.
[Read: Study Abroad Guide]
Services provided by HCL:
Business services
Engineering and R&D Services
Enterprise Transformation Services
Enterprise Application Services
Custom Application Services
Engineering and R&D Services
IT Infrastructure Management
HCL Branches in India:
Gurgaon
Chennai
Bangalore
Hyderabad
Kolkatta
Mumbai
New Delhi
[Related: IT Related Studies Abroad]
Branches in abroad:
America-> Mexico, Canada, Latin America
Asia-> Singapore,   Indonesia, Japan,    Middle East, Malaysia, Hong Kong, China, Philippines
Australia & New Zealand
Africa
Europe-> United Kingdom, Poland, Belgium, Italy, France, Netherlands, Finland, Germany, Norway, Sweden
[Useful: Education Loan Guide]
Alliances:
Top 4 Global Alliances:
Microsoft
Cisco
Ø    EMC2
SAP
Strategic Alliances:
Teradata
Informatica
Guidewire
MISYS
Hybris
[SEE: Career Guidance for all]
HCL History:
1994:  
Changed the name to HCL Consulting Limited.
1996:
A joint venture with Perot system
1998:
Established its footprint in Asia Pacific and Europe.
1999:
Five-year contract with Gtech and Kla Tencor.
2000:
–    Established development center in Chennai
–    HCL comnet, a subsidiary of HCL technologies invested Rs. 10 crore to set up development center in Delhi
2001:
–    HCL comnet systems entered web-enabling application
–    Signed up an agreement with Toshiba for setting up an offshore development company in India
2002:
–    Strategic alliance with Cento corporation
–    100% acquisition of Gulf Computers Inc, USA.
2004:
–    Launched Insurance solutions center at Chennai
–    Named Microsoft Global systems integrator partner.
[Read: Projects free download]
2005:
–    Joint venture with NEC Japan.
–    Strategic partnership with EXA Japan
2007:
–    US$ 15 million contract with Alenia Aeronautica to provide engineering solutions.
2008:
–    Launched global development center in Brazil
–    Signs up 7 year contract worth Rs. 393 crore with National Insurance Compnay
2010:
–    Launched the fastest laptop
–    Strategic partnership with Talisma
2011:
–    Launched Global Enterprise Mobility Lab in Singapore
–    Strategic partnership with Tangoe
[SEE: Love calculator | Love Meter | Love Percentage]
2012:
–    Relationship with state street to provide BPO Services.
–    A leading Norwegian energy company Statoil selected HCL as the partner for strategic infrastructure management services
HCL Achievements:
–    Recognized as Britain's  top employers for the fourth consecutive year
–    Awarded Golden Peacock innovation award.
–    Awarded Meritorious supplier award by Sun Microsystems.
–    Businessweek citied HCL technologies as one of the fastest growing technology companies and this company ranks 76.
–    In 2006, Global services rated HCL technologies as No.1 in the "best performing IT service provider" category.
[Useful: Aptitude Practice Portal]
Employee's count:
HCL technologies have the work force of 85,195 worldwide as on December 2012.
HCL Basic salary in India:
Project Manager, Information Technology (IT)-> Rs 587,764 – Rs 1,543,224
Sr. Software Engineer/Developer-> Rs 335,807 – Rs 739,311
Software Engineer->Rs 244,178 – Rs 433,223
Senior Software Engineer -> Rs 405,128 – Rs 848,868
[Do you know: How to Learn English Quickly]
Official website and FB:
Facebook Page: https://www.facebook.com/HCLTechnologies
Source : Wikipedia & HCL Website.