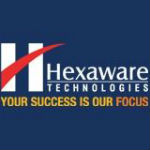 Hexaware Technologies Limited IT company profile: Complete details and official website details are gathered and a collection of information is given below. Placement Papers collection is available here.
HEXAWARE TECHNOLOGIES PROFILE
Hexaware Technologies is an Indian Multinational Company established in the year 1990 by Atul Nisha. Hexaware is one of the largest company which has its footprint across 5 continents, 20 countries and 31 locations. Hexaware is a global provider of IT and process outsourcing services. It is a SEI CMMM Level 5 and ISO 9001:2000 and TickIT certified. Bangalore IT companies with HR e-mail details.
Hexaware Headquarters:
Mumbai, India
Management Profiles:
CEO -> P. R. Chandrasekar
Chairman -> Atul Nishar
Vision of the company:
To ensure customer satisfaction by adding value and honoring commitments all the time.  Committed to building shareholder value and maintaining high standards of corporate governance.  To be an eco-friendly organization inculcating good corporate citizenship.
Mission of the company:
To build value for customer through innovative use of technology and talent.
Tagline of the company:
Your success is our focus.
[Read: Study Abroad Guide]
Services provided by Hexaware:
Enterprise solutions
Quality assurance and testing services
Infrastructure management services
Banking and financial services
Insurance services
Hexaware Branches in India:
Mumbai
Bangalore
Chennai
Pune
[Related: IT Related Studies Abroad]
Branches in abroad:
Europe -> United Kingdom, France, Belgium, Canada, Netherlands
North America -> Chicago, California, Seattle, Mexico, Boston, Atlanta, New Jersey.
South America -> Argentina, Brazil
Asia -> Malaysia, Singapore, Hong Kong, Dubai, Qatar, South Arabia
Australia and New Zealand
[Useful: Education Loan Guide]
Hexaware Company History:
1995:
–     Launched its operation in Europe and North America
1998:
–     Established development center in Mumbai and Chennai.
–     Hexaware provided various other services such as Enterprise Application Integration, application management and e-commerce.
1999:
–     Certified as SEI CMM Level 4 company
2000:
–     Partnership with Peoplesoft India
–     Certified as SEI CMM Level 5 company
2001:
–     Went public by January
–     Merge with Aptech
[Read: Top 5 Degrees Preferred by Indian students]
2002:
–     Launched BPO services
–     Sets up embedded systems practice lab
2003:
–     Contract with Temenos, a leading banking solutions provider
2004:
–     Certified as SEI CMMI Level 5 company
–     Set up office at Germany
2005:
–     Launched office at Japan
–     Became the best employer by DQ IDC and NASSCOM ranked Hexaware at No.11
[Read: Tips For Job Change]
2006:
–     Launched third software development center at Pune, India
–     Acquisition of FocusFrame
2007:
–     Launched Development center at Gurgaon.
–     Launched second development center at Mexico.
2008:
–     Opened up a new office at Nagpur
–     Launched Remote Infrastructure Management services
[SEE: Best paying jobs/careers for shy people]
2009:
–     Sets up the new tagline, "Your success is our focus".
2010:
–     Inaugurated new development center at Bangalore.
Achievements:
–     Awarded the Indy's Award for Best Corporate Responsibility Practice.
–     Hexaware ranked among Global CIO winners 2011.
–     Awarded EMC cloud pioneers awards 2011.
–     Hexaware Technologies subsidiary Caliber Point Business solutions won the award for "Operational Excellence and Quality"
–     Won the prestigious Golden Peacock award for excellence in corporate excellence.
Employee's count:
Hexaware technologies have the employee count of 8,317
[Recommended Reading: Why engineering graduates are unemployed in India?]
Hexaware Basic salary in India:
Technical Architect -> Rs 653,931 – Rs 1,846,758
Software Engineer -> Rs 237,697 – Rs 631,248
Sr. Software Engineer / Programmer -> Rs 216,388 – Rs 795,056
Senior Software Engineer -> Rs 459,130 – Rs 937,034
[SEE: Top 5 dangerous jobs in India]
Official website and FB:
Facebook Page: https://www.facebook.com/HexawareTechnologies
Source : Wikipedia & Hexaware Website.