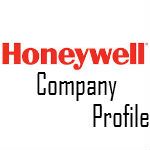 Honeywell company profile: Complete details and official website details are gathered and a collection of information is given below. Placement papers download available here.
HONEYWELL COMPANY PROFILE
Honeywell is a conglomerate industry established in the year 1906 by Albert Butz, Mark C. Honeywell. Honeywell has diversified business units like aerospace, transportation systems, automation and control solutions, Performance materials and technologies. Honeywell International Inc., is a merger of Honeywell Inc which was acquired by AlliedSignal. This company has its employee count of 58,000(approximately) from US.
[Related: Software Companies in Bangalore]
Honeywell Headquarters:
Morristown, New Jersey, USA
Management Profiles:
Chairman & CEO -> David M. Cote
Vision of the company:
Be the premier growth company delivering unsurpassed value to Honeywell customers by providing Innovative Total Solutions and Services enhancing the safety, security, comfort, energy efficiency and productivity of the environment where they live, work and travel.
Mission of the company:
Honeywell provides value-added products and market changing innovations. Our extensive intellectual property portfolio generates competitive advantages for us and our customers. A customer-centric approach ensures that we have more frequent interactions and simpler processes that maximize efficiencies and drive results.
[Read: Study Abroad Guide]
Products & Services provided by Honeywell:
Aerospace and defense
Safety and security
Efficiency, energy and utilities
Healthcare and medicine
Manufacturing
Honeywell Branches in India:
[Related: IT Related Studies Abroad]
Branches in abroad:
China -> Nanjing, Tianjin, Shanghai, Chingqing and  Beijing
Europe
Asia Pacific -> Korea, Japan, Thailand, Malaysia, Sydney
Africa
America -> Mexico, Canada, Brazil
[Useful: Education Loan Guide]
Honeywell Company History:
1984:
–    Company incorporated with the name of Tata Process control Pvt. Ltd
1988:
–    Went public by June 20th
–    Sets up the project of TDC-3000 distribute control system in India.
1991:
–    Building Automation system Launched in India
1993:
–    "Total plant" Honeywell's new generation automation plant was launched.
1994:
–    Awarded ISO 9001 certification
[Read: Top 5 Degrees Preferred by Indian students]
1995:
–    Launched Smart Transmitter Configuration Centre for local manufacture of Honeywell S 900 Series Smart Transmitters
1999:
–    Tata industries and Honeywell had a joint venture called Tata Honeywell.
2000:
–    Sets up electronic security solutions in Bangalore.
2002:
–    Tie up with Indian oil corporation
[Recommended Reading: Why engineering graduates are unemployed in India?]
2010:
–    Acquisition of Akuacom
Achievements:
–    Won the sustainable energy award by American institute of Chemical engineer.
–    Forbes magazine cited Honeywell as America's most inventive company.
–    For transportation category, Fast company Magazine referred Honeywell as the most innovative company.
–    Compass award by Chief security officer magazine
–    Businessweek magazine citied Honeywell as best place to launch career.
[SEE: Top 5 dangerous jobs in India]
Employee's count:
Honeywell have the employee count of 132,000
[SEE: Jobs with high earning potential in India]
Honeywell Basic salary in India:
Control System Engineer -> Rs 339,644 – Rs 1,233,824
Lead Software Engineer -> Rs 562,369 – Rs 1,543,347
Sr. Software Engineer / Programmer -> Rs 430,320 – Rs 1,305,925
Senior Automation Engineer -> Rs 307,900 – Rs 811,914
Official website and Wiki:
Source : Wikipedia & Honeywell Website.