Exams are nightmare for some students. Here are few tips which can be followed while preparing and while writing your exams. This will let you know about how to score high marks in exams?. This can be useful for school students in their exams. And also it will help in university exams. These are just an Easy and possible methods to follow.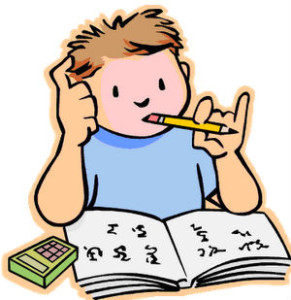 Before Exam:
Have a thirst for knowledge
First have a strong passion for learning. Do not just study the material available in the books and try to reciprocate the same in your exams. First clearly understand the topic which you are studying. Study 2-3 hours a day. Then spend time on weekdays to revise the stuffs what you have studied so far.
If you are a slow learner start your preparation as early as possible.  If you cannot start your preparation within the stipulated time start preparing few months before the exams.  Each and every minute is valuable.  Prepare a time table covering all the subjects.  Try to accomplish the task as per the timetable.
Once you are done with your preparation collect previous year question papers and conduct a mock test for yourself.  Evaluate your own paper.  This will help you to manage your time and also help to know your strong and weak areas in that particular subject.
Practice the habit of taking notes while studying.  So before the examination you can just have a look at the notes which would help you to remember key points.
During exams:
Manage your time correctly.  Spot the areas which you are pretty confident about and attempt it first.
Don't panic if the paper is tough.  If the paper is tough spend around some 10 minutes reading the paper.  Try to relate the stuff which you have learned.  Correlate it and then start writing. This will help you to improve your score.
Try to attend all the questions.  If you does not have a clear picture about the particular question write in brief what you know. Don't skip the questions at any cost.
Presentation plays a very important role during your exams.  Write clearly and neatly with sub-headings and pictures wherever applicable.  This may impress the examiner.
Try to complete the test before 10-15 min.  This will help you to recheck your answers what you have written. In-case if something has gone wrong this buffer time may help you to correct it.
If you find this article is useful, then feel free to share in Facebook & Twitter.