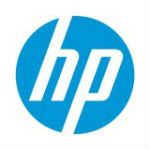 [HP] Hewlett-Packard: IT company profile, complete details and official website details are gathered and a collection of information is given below.
[Read: HR E-mail IDs of IT Companies]
HP PROFILE
HP was established in the year 1939 by Bill Hewlett and David Packard. This company had its origination from garage and with the help of Bill and David's mentor Frederick Terman. They started this company with the investment of US$ 538. The first financially successful project was precision audio oscillator and their early customer was Walt Disney Production. Bill and David tossed a coin to decide whether the name should be Hewlett-Packard or Packard-Hewlett.
[Related: Placement Papers Download]
HP Headquarters:
Palo Alto, California, United States
Management Profiles:
CEO -> Meg Whitman
Executive Chairman -> Raymond J. Lane
Vision of the company:
To provide products, services and solutions of the highest quality and deliver more value to our customers that earns their respect and loyalty.
Mission of the company:
To view change in the market as an opportunity to grow; to use our profits and our ability to develop and produce innovative products, services and solutions that satisfy emerging customer needs.
Tagline of the company:
Invent.
HP Services provided:
IT services
IT consulting
[Read: Study Abroad Guide]
HP Products:
Printer
Digital camera
Scanner
Mobile phones
Tablet computers
Pocket Computers
Personal desktops
Notebooks
Branches in India:
Chennai
Bangalore
Hyderabad
Kolkatta
Mumbai
Gurgaon
Ahmedabad
Jamshedpur
Pune
Delhi
[Related: IT Related Studies Abroad]
HP Branches in abroad:
Africa
America -> Brazil, Canada, Columbia, Mexico, Peru, Uruguay, Paraguay
Europe -> Belgium, Cyprus, Denmark, Finland, France, Greece, Ireland, Italy, Hungary
Asia Pacific -> Australia, Malaysia, New Zealand, Singapore, Korea, Philippines
Middle-East -> Israel
[Useful: Education Loan Guide]
HP Company History:
1960:
–     Partnership with Sony and Yokogawa Electric companies in Japan to develop several products.
1966:
–     Entered computer market with their series of Minicomputer HP2100/HP 1000
1980:
–     Launched inkjet and laser printer for their desktops
1990:
–     Reached a revenue of US$ 13.2 billion
[SEE: Career Guidance for all]
1992:
–     New atomic clock was introduced.
–     Launched Modular oscilloscope and protein-sequencing system
2000:
–     Revenue reaches US$10.8 billion
2001:
–     HP acquires Objective System Integrators Inc. (OSI)
–     William R. Hewlett dies.
2002:
–     HP's acquisition on Indigo the leading digital publisher
–     First global brand advertising campaign
–     Merge of HP and compaq
[Related: Skills Required to become a Good Entrepreneur]
2004:
–     Reaches the revenue of US$80 billion and workforce of 150,000.
2005:
–     Launched a research lab in Beijing China
–     HP acquired snapfish
2006:
–     Shipped 100 millionth LaserJet printer
–     Mark Hurd become the board Chairman.
2007:
–     Launched research lab in China
–     Launched TouchSmart PC
[SEE: Jobs with high earning potential in India]
2008:
–     Acquires Electronics Data Systems Corporation
–     Launched HP 2133 Mini-note PC
2009:
–     HP acquired 3Com corporation
–     World's first web-connected home printer was introduced.
2010:
–     HP acquired ArcSight
–     Revenue reaches US$126 billion
2011:
–     Acquired Autonomy corporation
–     HP introduced wireless mouse
[Recommended Reading: Balancing Personal and Professional Life]
Achievements:
–     HP ranked 11 on Fortune list in the year 2004.
–     HP wins the IEEE award in the year 2004 for the development and commercialization of thermal inkjet technology.
–     In 2006 HP ranks 14th on the fortune 500 list.
Employee's count:
Hewlett Packard have workforce of 350,610 as on 2012.
[SEE: Love calculator | Love Meter | Love Percentage]
HP Basic salary in India:
Sr. Software Engineer/Developer -> Rs 321,491 – Rs 1,261,424
Software Engineer -> Rs 197,265 – Rs 932,580
IT Consultant -> Rs 196,193 – Rs 1,088,630
Project Manager -> Rs 510,553 – Rs 2,508,060
Official website and FB:
Facebook Page: https://www.facebook.com/HP
Source : Wikipedia & HP Website.