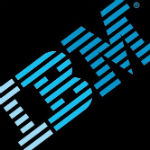 IBM (International Business Machine) IT company profile: Complete details and official website details are gathered and a collection of information is given below. Do you know software companies in Bangalore & details.?
IBM PROFILE
IBM (International Business Machine) is an American multinational company which was established in the year 1896 by Herman Hollerith in New York. IBM laid its strong foundation in India by 1992. IBM is nicknamed as Big Blue is the global leader in hardware, software and services. IBM is one of the largest company which has established its footprint in 170 countries across globe.
[Read: Placement papers download]
IBM Headquarters:
Armonk, New York, USA
Management Profiles:
CEO: Ginni Rometty
In India:
Managing Director -> Vanitha Narayanan
Vice President & GM -> Rajesh Nambiar
Senior Advisor -> Shanker Annaswamy
Vision of the company:
Solutions for a small planet.
Mission of the company:
Dedication to every client's success.
Innovation that matters, for the company and for the world Trust and personal responsibility in all relationships
Tagline of the company:
On Demand.
[Read: Study Abroad Guide]
Services provided by IBM:
Business services
IT services
Outsourcing services
Training services
Finance services
[Related: IT Related Studies Abroad]
IBM Branches in India:
Bangalore
Chennai
Coimbatore
New Delhi
Kolkatta
Gurgaon
Bhubneshwar
Noida
Chandigarh
Pune
Hyderabad
Vishakapatnam
[Useful: Education Loan Guide]
Branches in abroad:
China
France
Germany
Austria
Sweden
Belgium
Switzerland
Holland
Japan
[Read: Top 5 Degrees Preferred by Indian students]
IBM Company History:
1946:
–   IBM introduced the first Chinese character typewriter
1952:
–   Sets up research lab at California.
1969:
–   IBM Personal Computers helped NASA to land the first men on moon
1976:
–   IBM's first Laser Printer introduced.
1987:
–   Introduced Antivirus tools for personal computers
1991:
–   IBM's reentry into computer service business.
[Read: Tips For Job Change]
1992:
–   Thinkpad series of Laptop computers was produced.
1993:
–   IBM loses US$ 8 billion in the field of personal computers and client-server computing.
1994:
–   Speech recognition software for personal computers is released.
–   Launched IBM RAMAC array family for storage
1995:
–   Acquisition of Lotus.
[SEE: Choose your ideal career]
1996:
–   Inaugurated research lab in Austin, Texas
1997:
–   IBM used internet as the medium and launched various business like eBusiness.
1998:
–   Introduced CMOS Gigaprocessor.
1999:
–   IBM introduced fastest supercomputer IBM ACI White.
[SEE: Best paying jobs/careers for shy people]
2001:
–   IBM introduced carbon nanotube transistors.
2005:
–   IBM sells thinkpad series of Laptops to Chinese manufacturer Lenovo.
2006:
–   IBM introduced English to Arabic translation software.
2007:
–   Introduced River monitoring institute in collaboration with Beacon institute.
2008:
–   Inaugurated data centre in Colorado
IBM Achievements:
–   Won Nobel Prize for Scanning Tunneling microscopy in the year 1986 and for its high temperature superconductivity in the year 19787.
–   IBM Singapore recognized as Top 5 Ideal Graduate employers in 2012.
–   Black expertise magazine named IBM among Top 40 companies for diversity.
–   Awarded best workplace diversity strategy at the Austria Awards 2012.
–   IBM Mexico was awarded as Family friendly company in the year 2010.
Employee's count:
IBM have the work force of 4.3 lakhs worldwide, with employees in India as 1,50,000 (approx)
[SEE: Top 5 dangerous jobs in India]
IBM Basic salary in India:
Project Manager, Information Technology (IT) -> Rs 526,043 – Rs 1,688,598
Sr. Software Engineer/Developer -> Rs 382,305 – Rs 1,246,406
Software Engineer -> Rs 255,709 – Rs 1,177,652
SAP Consultant -> Rs 390,808 – Rs 1,258,047
[Read: Skills Required to become a Good Entrepreneur]
Official website and FB:
Facebook Page: https://www.facebook.com/pages/IBM/168597536563870
Source : Wikipedia & IBM Website.