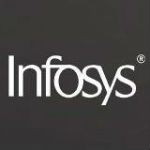 Infosys Limited: IT company profile, complete details and official website details are gathered and a collection of information is given below. Do you know Bangalore software companies HR e-mail id's?.
INFOSYS PROFILE
Infosys Limited is established in the year 1981 by N. R. Narayana Moorthy, N. S. Raghavan, Nandan Nilekani, S. Gopalalakrishnan, K. Dinesh, Ashok Arora and S. D. Shibulal who resigned from Patni Computer systems. Infosys is an Indian Multinational company which went public in 1993, initially established as Infosys Consultants Pvt. Ltd in model colony, Pune. According to Forbes magazine since listing on the Bombay Stock Exchange till the year 2000, Infosys sales and earnings compounded at more than 70% a year. In the year 2000, the president of United States of America appreciated India for its achievement in Technology citing Infosys as an example.
[Related: Placement Papers download]
Infosys Headquarters:
Bangalore, Karnataka, India
CEO:
S. D. Shibulal
Vision of the company:
To be globally respected Corporation provides best-of-breed solutions leveraging technology delivered by best in class people.
Mission of the company:
Strategic partnership for building tomorrow's enterprise.
Tagline of the company:
Powered by Intellect, driven by values.
[Read: Study Abroad Guide]
Services provided:
Business services
Technology services
Outsourcing services.
Products and platform:
[Useful: Education Loan Guide]
Infosys Branches in India:
Bhubaneshwar
Chennai
Jaipur
Mysore
Hyderabad
Pune
New Delhi
Gurgaon
Mumbai
Chandigarh
Branches in abroad:
America
Europe
Middle-East Africa
Australia
[SEE: Career Guidance for all]
History:
1987:
–    First international office at Boston.
1992:
–    Changed its name to Infosys technology private limited on April 21st.
–    Converted as public limited company on July 20.
–    Joint venture in USA with KSA (Kurt Salmon Associates).
1993:
–    ISO 9001 certification
–    Introduced Employees Stock Options Program (ESOP).
1994:
–    Established office in Dallas, New York, Cincinnati, San Francisco.
–    Moves corporate Headquarters to Electronic City, Bangalore.
1997:
–    CMM level 4 certification
1999:
–    21st company to achieve CMM Level 5 certification
[Read: Projects free download]
2002
–    Opened office at Singapore, Switzerland and Netherland and reaches a revenue of US $500 million
2003:
–    Established subsidiary in China and Australia
–    Established development center in Thiruvanadhapuram
2004:
–    Infosys Consulting Inc is launched.
–    Company's revenue US$ 1 billion.
2005:
–    Global MAKE Hall of Fame selected Infosys
2006:
–    Revenue crossed US$ 2 billion
–    Infosys becomes a 25 years old company
–    N. R. Narayana Moorthy retries.
–    Number of employees raised to 50,000+
2007:
–    Opens up a development center at Mexico.
–    Revenue US$ 3 billion
–    Employee growth 70,000+
2008:
–    Crossed revenue of US$4.18 billion
–    Annual net profits US$ 1 billion
[SEE: Love calculator | Love Meter | Love Percentage]
2009:
–    First development center in Brazil
–    Second development center at Monterrey, Mexico.
–    Successful implementation in its IT enabled end-to-end business transformation program for Thermax.
2010:
–    US$ 5 billion revenue
2011:
–    K. V. Kamath becomes the new chairman
–    Revenue US$ 6 billion
2012:
–   Revenue US$ 7 billion.
[Useful: Learn & Practice Aptitude]
Achievements:
–    Euromoney Best Managed Companies in Asia Survey, 2013 ranks Infosys No.1 as the best managed company in Asia pacific.
–    Since 2000 Infosys was voted as the most admired company by Wall street Journal every year.
–    Infosys is one among the top 25 performers caring for Climate Initiative
–    According to Forbes, Infosys ranks 19 among the world's most innovative company.
Employee's count:
Infosys and its subsidiaries have 155,629 as on 2012.
[Related: Learn English Quickly]
Infosys Basic salary in India:
Systems Engineer: Rs. 269,630 – Rs. 408, 037
Sr. Software Engineer/Developer: Rs. 345,649 – Rs. 631,005
Software Engineer: Rs. 274,518 – Rs. 519,002
Senior System Engineer: Rs.339,677 – Rs. 496,703
Official website and FB:
Facebook Page : https://www.facebook.com/Infosys
Source : Wikipedia & Infosys Website.