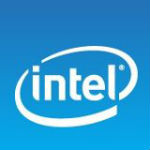 Intel IT company profile: Complete details and official website details are gathered and a collection of information is given below about processors manufacturing giant INTEL. Placement interview pattern & sample papers also available in our students3k.
INTEL PROFILE
Intel (Integrated Electronics) is an American Multinational Company established in the year 1968 by             Gordon Moore and Robert Noyce. Intel's first product was Schottky TTL bipolar 64-bit static random-access memory (SRAM) in the year 1969. They are the world leaders in silicon innovation, develop technologies and products. Intel released its first microprocessor in the year 1971.
[Do you know the software companies in Bangalore & their details?]
Intel Headquarters:
California, United States
Management Profiles:
Chairman: Andy Bryant
President and CEO: Paul Otellini
Mission of the company:
Delight our customers, employees, and shareholders by relentlessly delivering the platform and technology advancements that become essential to the way we work and live.
Intel Values:
Customer orientation
Results orientation
Risk taking
Great place to work
Quality
Discipline
Objectives
Extend our silicon technology and manufacturing leadership
Deliver unrivaled microprocessors and platforms
Grow profitability worldwide
Excel in customer orientation
Tagline:
Intel. Leap ahead.
[Related: Final year projects code & Mini projects]
Intel Products:
Microprocessor
Network Interface Controller
Flash Memory
Motherboard chip sets
Bluetooth chip sets
Intel Branches in India:
Bangalore
Noida
Secunderabad
Branches abroad:
Argentina
Israel
Ireland
Singapore
Russia
United Kingdom
Vietnam
South Korea
France
Denmark
China
Belgium
Austria
Canada
[ Useful: Complete Study abroad guide ]
Intel Company History:
1975:
–          Intel 8085 processor used in personal computers
1983:
–          Intel introduced Complementary High-performance semiconductor
1990:
–          Launched NetPort print servers
1994:
–          Intel chip present in 85% of all desktop computers.
[Read: Aptitude Practice Area -> Easy & Simple]
2000:
–          Launched wireless LAN PC cards
2001:
–          Intel Xeon Processors support high performance workstations and servers
–          Started an industry consortium of semiconductors.
2002:
–          Delivered its first chip of 0.13 micron technology
2003:
–          Introduced Intel Centrino Processor Technology
–          Launched Intel PXA800F processor.
[Read: HCL Technologies – IT Company Profile]
2005:
–          Apple announced its plan to use Intel microprocessors on its Macintosh computers
2006:
–          Released first world's quad core processor.
–          Intel released Intel Centrino Duo mobile technology and Intel Viiv technology.
–          Released its new tagline "Intel. Leap ahead"
[ Do you know What is the procedure one must go through for Studying Abroad? ]
2007:
–          Released Quad core for mainstream desktop computers.
–          Sets up fabrication facility in Arizona.
2008:
–          Inaugurated Intel Design Center in Haifa, Israel.
2009:
–          Released Intel Atom Processors for netbooks and nettops.
[SEE: Jobs with high earning potential in India ]
2010:
–          Intel acquires McAfee
–          Introduced Intel core family processor
2011:
–          Released UltraBook
–          Released 3-D tri-gate transistors.
Related: Balancing Personal and Professional Life
Achievements:
–          Fortune magazine ranked Intel No.46 among the 100 Best Companies to work for list in the year 2004.
–          Working mother magazine Placed Intel on its 100 Best Companies to work for in its 3rd consecutive year(2004)
–          Intel ranks 21 on Training Magazine Top 125 in the year 2011.
–          Intel included on Fortune's list of Blue Ribbon Companies in the year 2011.
Employee's count:
Intel has the work force of 104,700 employees as on 2012.
[Useful: How to approach a bank for education loan?]
Intel Basic salary in India:
Design Verification Engineer -> Rs 587,433 – Rs 2,374,102
Senior Software Engineer -> Rs 648,999 – Rs 2,155,126
Software Engineer -> Rs 309,868 – Rs 1,490,217
Sr. Software Engineer / Developer -> Rs 515,059 – Rs 1,719,157
[ Read: Tips to overcome exam fear ]
Official website and Facebook:
Facebook Page: https://www.facebook.com/Intel
Twitter Page: https://twitter.com/intel
Reference: Wikipedia & Intel website.