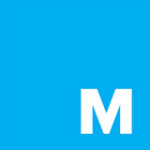 Mashable – An Online company profile: Complete details and official website details are gathered and a collection of information is given below about Internet based news content providing firm Mashable.
MASHABLE PROFILE
Mashable is an online news website which was launched on July 2005 by Pete Cashmore. Mashable has 20 million+ monthly unique visitor and 6 million social media followers. Mashable is becoming one of the powerful social media blog. Interesting fact about Mashable blog is, developed using wordpress CMS.
Do you know the other Bangalore IT firms & their addresses?
Mashable Headquarters:
New York, Palo Alto, US
Management Profiles:
CEO : Pete Cashmore
Editor in Chief : Lance Ulanoff
Chief Operating Officer : Sharon Feder
Chief Strategy Officer : Adam Ostrow
Chief Technology Officer : Robyn Peterson
Chief Marketing Officer : Stacy Green
Tagline of the company:
The social media guide.
Pinterest Company Profile
Services provided by Mashable:
News and Blogging website.
Mashable Company Milestones:
2007:
–          Introduced First International Open Web Awards to recognize best online communities and servers.
Mashable Employee's count:
Mashable have the workforce of 80 and plus.
[Read: Final year projects code & Mini projects]
Mashable Basic salary in Rupees:
Systems Engineer : Rs. 269,630 – Rs. 408, 037
Sr. Software Engineer/Developer : Rs. 345,649 – Rs. 631,005
Software Engineer : Rs. 274,518 – Rs. 519,002
Senior System Engineer : Rs.339,677 – Rs. 496,703
Official website and Social media:
Facebook Page: https://www.facebook.com/mashable

Twitter Page: https://twitter.com/mashable
Pinterest Page: http://pinterest.com/mashable/
Reference: Wikipedia & Mashable Website.