STUDY MEDICINE ABROAD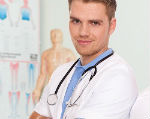 Here is a Complete medical related studies and details. Medicine is one of the valuable study and many students often end up with a dilemma whether to pursue their education in their home country or abroad. This article shows you the eligibility criteria to do medicine abroad and also it lists the various specialization courses which the students prefer to do once after the completion of their Medicine in their home country. It also lists the top medical universities in the world and also country wise.
Do you know : Which is Good country to Study Abroad?
Eligibility for Medicine study Abroad:
For medicine the student should have completed 10,+2 years of education
For post graduation (for specialization) the student should have completed 16 years of education.
The student should have taken up MCAT exam.
Do you Know: How much does it costs to study abroad? [Average Study Abroad Costs]
Recommended: All Treatments & Women's Health
Exams to be faced:
This exam should be generally taken up by students who belong to non-English speaking countries to test one's English proficiency.
MCAT (Medical College Admission Test) is a standardized test to check one's ability in verbal reasoning, critical thinking and also checking student's knowledge on Biological Science, writing sample essays. The MCAT score is valid for 3 years. Mostly all medical colleges in US requires MCAT exam.
The MCAT score will be reported based on verbal reasoning, physical science and biological science. The score will be range of 1 – 15. Writing sample essays will be in the range of J to T with T as the highest.
Do you know: What is the procedure one must go through for Studying Abroad?
Read: Organic Foods & Pregnancy guide
Specializations in Medical:
Cardiology
Pediatrics
Neurosurgery
Ophthalmologists
Obstetrics and Gynecology
Orthopedics
Psychiatry
[Related: Best Courses and Best Universities to Study Abroad]
Best places to Study medicine:
Russia
Australia
United Kingdom
Ireland
Read: Beauty and Health tips & Pregnancy tips
Top 10 universities:
Harvard University
University of Oxford
University of Cambridge
Stanford University
Yale University
University of California, Los Angeles
Massachusetts Institute of Technology
Johns Hopkins University
Imperial College London
Columbia University
Useful: Advantages and Disadvantages of Studying Abroad
Top 10 University in UK for medicine:
Oxford University
Cambridge University
Edinburgh University
University of Dundee
University College London
Imperial College
Leicester
Newcastle University
Peninsula Medical School
Nottingham
Top 10 Medical Schools in Australia:
University of Adelaide Medical School
University of Melbourne – Faculty of Medicine
University of Newcastle School of Medicine & Public Health
University of New England School of Rural Medicine
University of New South Wales Faculty of Medicine
University of Queensland School of Medicine
University of Sydney Faculty of Medicine
University of Tasmania School of Medicine
University of Western Australia Faculty of Medicine and Dentistry
University of Western Sydney School of Medicine
More Health: Organic & Symptoms