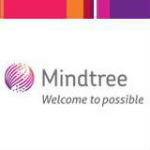 Mindtree IT company profile: Complete details and official website details are gathered and a collection of information is given below. Largest collection of IT companies placement papers available in our website.
MINDTREE PROFILE
Mindtree Limited was established in the year 1999 by ten industry professionals from Wipro, Lucent Technologies and Cambridge Technology Partners (seven Indian IT businessmen and three American IT professionals).  The Logo of Mindtree was designed by Chetan K.S who has a motor and speech disability.
[Do you know software companies in Bangalore & their details?]
Mindtree Headquarters:
Bangalore, India
Management Profiles:
CEO -> Krishnakumar Natarajan
Chairman -> Subroto Bagchi
Mission of the company:
We engineer meaningful technology solutions to help businesses and societies flourish.
Values:
Collaborative Spirit
Unrelenting Dedication
Expert Thinking
Tagline:
Welcome to the possible.
[Read: Calculate your Love percentage now!]
Services Provided by Mindtree:
Cloud services
Independent testing
SAP services
Product Engineering
Mobility
Business technology consulting
Digital business
Alliances:
Strategic Alliances:
Mobility Alliance:
IBM
Microsoft
Kony
Sybase
[Related: IT Related Studies Abroad]
Mindtree Branches in India:
Chennai
Bangalore
Hyderabad
Mumbai
New Delhi
Pune
Bhubaneswar
Branches in abroad:
Asia Pacific -> Australia, Japan, Singapore, China
Europe and Middle East -> France, Belgium, Netherlands, Sweden, United Kingdom, Switzerland
North America -> Irving, Warren, San Jose
[Useful: Final year projects code & Mini projects]
Mindtree Company History:
2001:
–   Launched IT and R&D services.
2004:
–   Acquired software division of ASAP and ARPSL
2005:
–   Launched development center in Bangalore
2006:
–   Acquired land in Bhuvaneswar for the expansion of the expansion of its facilities
2008:
–   Changed the name "Mindtree Consulting Ltd" to "Mindtree Ltd".
[Related: Infosys – IT Company Profile]
2010:
–   Signed a pact with Carlyle Group
–   Launched security services.
Achievements:
–   Business week referred Mindtree as "Best Companies to work for in 2005"
–   Was given MAKE 2009 award
–   In 2008, Mindtree won ICSI National Award for Excellence in Corporate Governance.
–   Mindtree was awarded the "Best Corporate Governance, India, 2012" by World Finance magazine.
[Worth Read: 7 ways to motivate students]
Employee's count:
Mindtree has the work force of 11,000 employees as on 2012.
Mindtree Basic salary in India:
Programmer Analyst -> Rs 223,297 – Rs 354,510
Senior Software Engineer -> Rs 374,623 – Rs 765,964
Sr. Software Engineer/Developer -> Rs 344,180 – Rs 701,313
Module Lead -> Rs 456,605 – Rs 895,523
Aptitude Practice Area -> Easy & Simple
Official website and FB:
Facebook Fan Page URL : https://www.facebook.com/MindtreeLtd
Twitter Page: https://twitter.com/Mindtree_Ltd

Reference: Wikipedia & MindTree website.