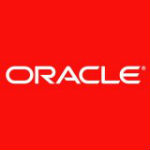 Oracle Corporation company profile: Complete details and official website details are gathered and a collection of information is given below about DBMS giant Oracle. Oracle placement papers also available in our interview guide portal. Do you know the Bangalore IT firms & their addresses?
ORACLE CORPORATION PROFILE
Oracle Corporation is an American Multinational company established in June 16, 1977 by Larry Ellison, Ed Oates and Bob Miner. Oracle is the third largest company in revenue and it has its own brand of database management systems.
[Related: Final year projects code & Mini projects]
Oracle Headquarters:
Santa Clara, California, United States
Management Profiles:
CEO: Larry Ellison
Chairman: Jeff Henley
President: Mark Hurd, Safra Catz.
Vision and principles:
Oracle's product and services is based on three principles:
Simplify- Enterprises must increase the speed of information delivery with integrated system.
Standardize – Enterprises must reduce cost and maintenance with open, easily available technology.
Automate – Enterprises must improve operational efficiency with technology and best practices.
Oracle Values:
Integrity
Team work
Communication
Mutual respect
Innovation
Customer satisfaction
Tagline:
Information Driven.
[Read: Aptitude Practice Area -> Easy & Simple]
Products and services by Oracle:
Database
Middleware
Virtualization
Oracle Cloud
Application
Engineered Systems
Enterprise management
Storage
Networking and Data center Fabric products
Oracle Branches in India:
Bangalore
Mumbai
Hyderabad
Gurgaon
Chennai
Kolkatta
Pune
Noida
[Related: Study Abroad Guide]
Branches in abroad:
Moscow
Dubai
Mexico
Netherlands
Indonesia
Iraq
Peru
Spain
[SEE: IT Related Studies Abroad]
Oracle Company History:
1999:
–          Oracle provides support for XML
2000:
–          Oracle builds integrated enterprise.
2001:
–          Oracle announced 9i database
–          Oracle adopted e-Business suite
2003:
–          Introduced database for Linux
–          Oracle realeased its special e-Business suite.
2004:
–          Oracle released Oracle BPEL process manager for windows
–          Oracle 10g was released.
[Related: Top 5 dangerous jobs in India]
2005:
–          Oracle 10g express database edition was released.
2006:
–          Oracle announced their unbreakable Linux program
–          Released Oracle secure backup
2007:
–          released Oracle Integration application architecture
–          released Oracle VM server virtualization software
2009:
–          launched Oracle Fusion Middleware 11 g
2010:
–          released Oracle 11.1.2
–          Launched Oracle Health Science Institute.
2011:
–          Released Java SE 7.
[Useful: How to get education loan in India?]
Oracle Employee's count:
Oracle Corporation has the work force of 118,119 employees as on 2013.
Oracle Basic salary in India:
Software Engineer: Rs 310,952 – Rs 1,409,390
Sr. Software Engineer/Developer: Rs 475,511 – Rs 1,217,679
Senior Software Engineer: Rs 516,000 – Rs 1,339,169
Principal Software Engineer: Rs 690,000 – Rs 1,650,000
Official website and Facebook:
Facebook Page: https://www.facebook.com/Oracle
Twitter Page: https://twitter.com/Oracle
Reference: Wikipedia & Oracle website.