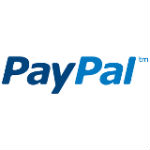 Paypal  IT company profile: Complete details and official website details are gathered and a collection of information is given below about payment processing giant Paypal. All software companies and their placement papers are available in our website.
PAYPAL INC PROFILE
PayPal is an e-Bay company. PayPal was established in December 1998. PayPal offers faster and safer way to get paid and way to pay online. PayPal has 123 million active registered accounts across the globe.
[Related: Final year projects code & Mini projects]
Paypal Headquarters:
San Jose, California, United States.
Management Profiles:
CFO: Patrick Dupuis
President: David Marcus
Vision of the company:
PayPal is creating a better shopping experience from start to finish, no matter what's being bought, how it's being paid for, or where it's being sold.
Services provided:
E-commerce.
Paypal Branches in India:
Chennai
Bangalore
Hyderabad
New Delhi
Branches in abroad:            
[Read: HCL Technologies – IT Company Profile]
Paypal Company History:
1999:
–          Paypal started the money market fund.
2000:
–          Opens the first customer service center in La Vista, Nebraska.
–          PayPal hits one million users.
2001:
–          Changes the name form X.com to PayPal.
2002:
–          The company went public
–          PayPal available in Euros and Pounds.
[Read: Aptitude Practice Area -> Easy & Simple]
2004:
–          Launched web services for its merchants
–          PayPal revenue members grow nearly 300%
2005:
–          Acquires Vergi Sign's payment gateway
2006:
–          PayPal available on mobile
–          PayPal adds 10 currencies.
[ Do you know What is the procedure one must go through for Studying Abroad? ]
2007:
–          Introduced the PayPal security Key
–          PayPal released new logo.
2008:
–          Acquisition of Israel's Fraud Science Limited.
[SEE: Jobs with high earning potential in India ]
2009:
–          PayPal available in 24 countries
–          Launched PayPal X its global payment platform.
2010:
–          Alibaba.com introduced payment with PayPal
2011:
–          Launched new customer support center in Malaysia.
[ Read: Tips to overcome exam fear ]
Achievements:
–          PayPal India Recognized as a Great Place to Work for Fourth Consecutive Year
Official website and Facebook Page:
 Facebook Page:  https://www.facebook.com/PayPalUSA
Twitter Page:  https://twitter.com/PayPal
Reference: Wikipedia & PayPal website.