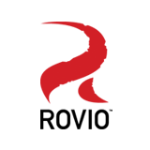 Rovio – Angry Birds Game Company Profile: Complete details and official website details are gathered and a collection of information is given below about game developing company Rovio entertainment.
Software companies placement papers also available in our interview guide portal. Do you know the other Bangalore IT firms & their addresses?
ROVIO ENTERTAINMENT LTD PROFILE

Rovio Entertainment Ltd was established in the year 2003. It is a video game developing industry. Angry Birds game reaches more than a billion downloads in a short period. And angry bird game sets the world record also. Now Rovio turns into one of the famous game designing company in worldwide arena.
[Read: Final year projects code & Mini projects]
Rovio Headquarters:
Espoo, Finland
Management Profiles:
CEO: Mikael Hed
COO: Harri Koponen
CMO: Peter Vesterbacka
Strategy statement:
Rovio offers great gaming experience to people all over the world, by building strong brands in the mobile gaming industry.
Pinterest Company Profile
Rovio Products:
Video games.
[Useful: Learn English Quickly]
Rovio Company History:
2003:
–          Three students from Helsinki University of Technology (currently Aalto University School of Science), Niklas Hed, Jarno Väkeväinen, and Kim Dikert participated in a mobile game development and developed a multiplayer game called King of the Cabbage World.
2005:
–          The company's name Relude was changed to Rovio Mobile.
2009:
–          Rovio released Angry Birds game for iPhone.
2011:
–          The company changed its name to Rovio Entertainment Ltd.
2012:
–          The company acquired Futuremark Games Studio.
–          Angry Birds reaches 1 billionth download.
–          Released Angry birds Star Wars.
[Read: Aptitude Practice Area -> Easy methods]
Employee's count:
Rovio Entertainment Limited has the workforce of 550 as on 2013.
[Useful: How to get education loan in India?]
Some of the video games developed by Rovio:
Burn Out
Cyber Blood
Darkest Fear
Gem Drop
Totomi
Official website and Facebook page:
Facebook Page: https://www.facebook.com/RovioEntertainment

Twitter Page: https://twitter.com/RovioHQ
Reference: Wikipedia & Rovio Website.