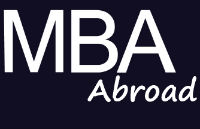 Study Abroad MBA: MBA (Master of Business Administration) is considered to be one of the most valuable degrees of all time which will yield a high-paying job. This article shows you the various specialization programs of MBA, eligibility criteria and best universities of the world and also I have listed few universities country wise. Do you know Which is Good country to Study Abroad?
Best Specialization programs:
MBA in Finance
MBA in Marketing
MBA in Human Resource
MBA in Information Technology Management
MBA in Operation Management
MBA in International Business
MBA in Hospitality Management
MBA in Health Resource Management
[Read: IT Related Abroad studies]
Study in India vs. Abroad:
There are various advantages of doing MBA abroad:
You get access to advanced technology, exposed to good infrastructure; you will be guided by best of best faculties.
Global exposure where you get along with people of different countries, you will be getting lots of opportunities to asses and improve yourself
Most of the MBA programs abroad are one year. So you can save lot of time
Once after completing your MBA program you will be paid high in India.
[Do you know: What is the procedure one must go through for Studying Abroad?]
Eligibility criteria for MBA Abroad:
You  should in be possession of a UG
Work experience is required
TOFEL/IELTS  and GMAT
[Related: Advantages and Disadvantages of Studying Abroad]
Exams to be faced for Study Abroad MBA:
To pursue MBA abroad a student has to face the following examinations:
1. TOFEL/IELTS
For non-English speaking countries this is a mandatory test which one should take up before getting admission in abroad. This is to test one's English proficiency. US have launched its own exam called Pearson Test of English, Academic (PTE). IELTS mostly depends on British and Australian English whereas TOEFL and PTE depends mostly on American English
2. GMAT (MBA Entrance Exam)
Graduate Management Admission Test is the entrance exam for the MBA students. This exam tests one's quantitative, verbal and analytical skills.
Useful: How much does it costs to study abroad? [Average Study Abroad Costs]
Top 10 Business Schools Worldwide:
Thunderbird School of Global Management
Tuition fee: $43,080 per year
Location: Glendale, AZ, USA
Website: www.thunderbird.edu/
University of Pennsylvania
Tuition fee: $57,026 per year
Location: Philadelphia, Pennsylvania, United States
Website: www.upenn.edu/
University of South Carolina
Tuition fee: $42,296 per program
Location: Columbia, South Carolina, United States
Website: www.sc.edu/
Tuition fee: $50,000 per year
Location: Ann Arbor, MI, US
Website: www.umich.edu/
Tuition fee: $52,828 per year
Location: New York City, U.S.
Website: www.nyu.edu/
Tuition fee: $58,384 per year
Location: Manhattan, New York City, New York, United States
Website: www.columbia.edu/
University of Southern California
Tuition fee: $48,515 per year
Location: Los Angeles, California
Website: www.usc.edu/
Tuition fee: $53,500 per year
Location: Cambridge, Massachusetts, U.S.
Website: www.harvard.edu/
Tuition fee: $51,422 per year
Location: Berkeley, California, United States
Website: www.berkeley.edu/
Tuition fee: $52,900 per year
Location: Durham, North Carolina, United States
Website: www.duke.edu/
[USEFUL: Part Time Job while Studying Abroad]

Best Business Schools in United States:
Harvard University
Stanford University
University of Pennsylvania
Massachusetts Institute of Technology
Northwestern University
University of Chicago
University of California
Columbia University
Dartmouth College
New York University
[USEFUL: Education Loan Guide]
Some of other best universities are:
University of London
Instead
IE Business School
Queen's University
University of Oxford
Esade
University of Western Ontario
IESE Business School
IMD
McGill University