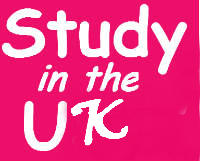 In this Study in United Kingdom[UK] guide, you can find the basic cost, Eligibility terms, degree programs and easy apply details.
Study in United Kingdom will be a dream for most of the students. This article shows you the eligibility criteria for applying for higher education in United Kingdom, the expense etc. Do you know Country wise Basic Cost for Study Abroad?.
ABROAD COURSE GUIDE:
ELIGIBILITY CRITERIA
For undergraduate degree:
The student should have completed 13 years of education in their home country to pursue education in United Kingdom. However the student can still pursue their education in UK by taking up the following examinations:
HND: Higher National Diploma is higher education qualification in United Kingdom. This qualification is used to gain entry into universities to the second year of three year university course.
Some of the other qualification courses are:
Diploma of Higher Education
Foundation Degree
For master degree:
The student should have completed post graduation and should speak English at least to the level of IELTS 6.5 for most of the courses.
Read: Study in USA [Cost, Eligibility, Courses & Apply details]
HOW TO APPLY?
Find the course and university
The student must first find out the educational program in which he/she is interested in and then select the university. He/she can search through websites and have some idea. Or else one may approach counseling centers and ask them for guidance. Once the course selection and university selection is done the next step is to send the application form.
[Recommended Reading: What is the procedure one must go through for Studying Abroad?]
For undergraduate study:
Undergraduate applications should be submitted via UCAS (Universities and Colleges Admission Service). When applying to UCAS one can make choices up to 5 universities at once on one application, can apply to wide range of courses. The students can apply online and can track the progress of the application.
For postgraduate study:
For postgraduate study the students can apply directly to the university by downloading the application from the college website. Mostly many universities receive application throughout the year however some universities have deadlines and must ensure that the application is submitted on time.
[Useful: Part time Job & Education Loan Guide]
Once the university grants admission for the student the next step is to apply for the student visa.
When appearing for the visa interview one must provide the documents indicating that he/she has secured an admission in United Kingdom and also should provide documents relevant to his/her financial background.
[SEE: Advantages and Disadvantages of Studying Abroad]
STUDY UK EXPENSES:
The expenses required to take up higher education vary from University to University and from course to course. For foundation courses a student has to pay £4,000 to £12,000 per year, for clinical courses £10,000 to £25,000 per year, for science courses may costs £7,500 to £22,000 per year. Post graduate course like MBA may cost £4,000 to £34,000 per year, for science courses it may costs £7,500 to £25,000. Pre-university course fee may costs £5,000 to £10,000 per year, foundation degree may cost £7,000 to £12,000 per year. The cost of living in United Kingdom may range up to €7,200 per annum.