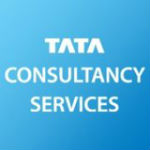 [TCS] Tata Consultancy Services: IT company profile, complete details and official website details are gathered and a collection of information is given below. Download TCS placement papers collection.
TATA CONSULTANCY SERVICES PROFILE
Tata group is one of the oldest and most respected company in India started by Jamsetji Nusserwanji Tata in the year 1868.  One of the wings of Tata group is the Tata Consultancy Services established in the year 1968. TCS is an Indian Multinational Company founded by Jehangir Ratanji Dadabhoy Tata who was India's first licensed pilot. TCS is one of the largest companies with its presence in 43 countries across 6 continents.
[Related: IT Companies in Bangalore]
Head quarters:
Mumbai, Maharashtra, India
Management Profiles:
Chairman: Cyrus Mistry
CEO and Managing Director: N. Chandrasekaran
Rajesh Gopinathan : Chief Financial Officer and Vice President
[Read: Study Abroad Guide]
Tagline of the company:
Experience certainty.
Mission of the company:
To help customers achieve their business objectives by providing innovative, best-in class consulting, IT solutions and services.
Company values:
Leading change, Respect for individual, integrity, excellence, Learning and sharing.
[Useful: Education Loan Guide]
Services provided by TCS:
IT services,
Infrastructure services,
Enterprise solutions,
Consulting,
Business process outsourcing,
Engineering and Industrial services,
Asset leverage solution,
Assurance services.
Important clients:
Singapore airlines
IBM
Microsoft
NSE
Pearl Corporation
ABN-AMRO Bank
[SEE: Career Guidance for all]
TCS Branches in India:
Chennai
Coimbatore
Delhi
Gurgaon
Lucknow
Kolkatta
Ahmedabad
Gandhinagar
Pune
Trivandrum
Kochi
TCS Branches in abroad:
North America -> Mexico, Canada
South America -> Peru, Chile, Uruguay, Columbia, Argentina
Australia
Europe -> Germany, Italy, Netherlands, Hungary, Norway, Portugal, United Kingdom, Spain, Switzerland
Asia -> Malaysia, Philippines, Singapore, Japan, Israel, Saudi Arabia, Taiwan
Africa -> South Africa and Morocco
[Read: Projects free download]
TCS Product offering:
Banking -> Quartz, FIG
Manufacturing -> CemPac, Factore etc
Tools -> Mastercraft, Consult
Finance-> Network custody and clearing system
Accounting-> E. X. Personal accountant, E. X. Personal investment manager
[SEE: Love calculator | Love Meter | Love Percentage]
TCS History:
1975:
–          First campus drive at IISc Banglore.
1979:
–          Associated with swiss partner
–          Delivered an electronic repository and trading system called SECOM.
1981:
–          India's first software development and research center in Pune
2000:
–          Launched 'Personal Accountant' which is the integrated accounting software in Guwahati.
–          Launched computer security consultancy practice.
2001:
–          Singapore was set to be the regional headquarters through which  TCS spreads its operation through Asia-Pacific
–          Announced the opening of new office in Portland, Oregon.
2003:
–          Builds up a dedicated department for its employee to speak at least one foreign language.
–          TCS issues digital certificates to 12 delegates.
[Useful: Learn & Practice Aptitude]
2005:
–          Alliance with Hyperion
–          New development center in Kochi
2009:
–          New global delivery center in Buenos Aires, Argentina.
–          Multi-year IT solution contract with Infineon Technologies.
2010:
–          Signed a multi-year outsourcing contract with Norway's Telenor
–          Hitlon signed a multi-year agreement worldwide with TCS
2011:
–          Launched major partnership with Amsterdam Marathon.
–          Awarded supplier of the year by Owens corning.
2012:
–          TCS China ranked among top 10 Global service providers
–          Awarded Partner impact awards by SAP
2013:
–          Selected by Nokia as Global IT partner
[Related: Learn English Quickly]
Achievements of TCS:
–          First company to attain PCMM Level 4 worldwide
–          First company to cross US$ 1 billion, 2 billion and 5 billion revenue among the Indian-based IT companies.
–          First company with integrated SEI-CMMI level 5 & PCMM Level 5 worldwide
–          Awarded Goldshield for excellence in Financial Reporting by Institute of Chartered Accountants of India
–          Awarded "Indian IT company of the year 2011-Large Expertise" at the Bloomerg-UTV CXO
–          Ranked among Asia's FAB 50 companies by Forbes
–          CNBC TV 18 named TCS as "outstanding company of the year-2012"
[Read: IT Related Studies Abroad]
Employee's count:
TCS and its subsidiaries have an employee count of 254,000
TCS Basic salary in India:
Systems Engineer: Rs. 214,318-Rs 1,021,998
Sr. Software Engineer/Developer: Rs. 334,389 – Rs. 1,042,964
Systems Engineer(computer Networking/IT): Rs. 205,630 – Rs. 449,079
SAP consultant: Rs.262,201 – Rs. 1,362,462
Official website and FB:
Facebook Page: https://www.facebook.com/TataConsultancyServices
Source : Wikipedia & TCS Website.