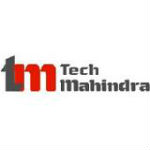 Tech Mahindra IT company profile: Complete details and official website details are gathered and a collection of information is given below about software company Tech Mahindra.
TECH MAHINDRA PROFILE
Tech Mahindra is an Indian Multinational Company established in the year 1986. It is a part of the Mahindra Group. They offer service under various categories like Business Support Systems, Network Design and Engineering, mobility solutions and testing. They have implemented 18 GreenField operations worldwide.
This companies placement papers also available in our interview guide portal. Do you know the other Bangalore IT firms & their addresses?
Tech Mahindra Headquarters:
Pune, India
Management Profiles:
Chairman -> Anand G. Mahindra
Excutive Vice Chairman -> Vineet Nayyar
Managing Director -> C.P. Gurnani
Director -> Dr. Raj Reddy.
Tech Mahindra Values:
Customer first
Good corporate citizenship
Professionalism
Commitment to quality
Dignity of the individual
Services Provided:
Business Consulting
IT services
Outsourcing services
Tech Mahindra Branches in India:
Bangalore
Mumbai
Delhi
Gurgaon
Chennai
Pune
Hyderabad
Chandigarh
Gandhi nagar
Branches in abroad:
Europe -> Germany, Netherlands, London
America-> California, Texas, New Jersey, Canada, Washington
New Zealand, Australia
[Related: Final year projects code & Mini projects]
Tech Mahindra Company History:
1994:
–          Certified as ISO 9001 company.
1995:
–          Inaugurated new office at United Kingdom.
2002:
–          Assessed as SEI CMM Level 5 company
2003:
–          Re-Certified as ISO 9001:2000 company.
[Read: Aptitude Practice Area -> Easy & Simple]
2005:
–          Acquisition of Axes Technologies.
2006:
–          Joint venture with Motorolla Inc'
2007:
–          Acquisition of IPolicy Network Private Limited.
[SEE: IT Related Studies Abroad]
2009:
–          Offered wide range of services like financial services, banking services etc
2010:
–          Inaugurated office at Latin America
2012:
–          Announced the merger of Tech Mahindra and Mahindra Satyam.
[Related: Top 5 dangerous jobs in India]
Achievements:
–          Won the Golden Peacock Innovation Award.
–          Won the Microsoft Communication sector Partner of the year award in the year 2011.
–          Won the award for Excellence in Training for the year 2008-09.
–          Frost & Sullivan recognized Tech Mahindra for its growth and Excellence in the year 2008.
Tech Mahindra Employee's count:
Tech Mahindra has the work force of 50,479 employees as on 2013.
[Useful: How to get education loan in India?]
Tech Mahindra's Average salary in India:
Software Engineer -> Rs 244,077 – Rs 608,205
Sr. Software Engineer -> Rs 243,282 – Rs 1,010,139
Software Developer -> Rs 246,636 – Rs 480,004
Project Manager -> Rs 360,000 – Rs 1,474,275
Official website and Social:
Facebook Page: https://www.facebook.com/TechMahindra
Twitter Page: https://twitter.com/Tech_Mahindra
Reference: Wikipedia & Tech Mahindra website.