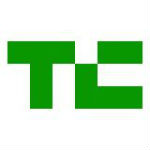 Techcrunch – Online Company Profile: Complete details and official website details are gathered and a collection of information is given below about technology news provider Techcrunch.
TECHCRUNCH PROFILE
Techcrunch is a leading website which offers profiling startups, reviewing internet products and breaking tech news. Techcrunch is owned by AOL and this site was launched on June 11 2005. Techcrunch has over 12 million unique visitors and draw more than 37 million page views per months. Techcrunch has over 2 million fans following over the social networking sites.
Software companies placement papers also available in our interview guide portal. Do you know the other Bangalore IT firms & their addresses?
[Read: Final year projects code & Mini projects]
Management Profiles:
Co-Editor -> Eric Eldon, Alexia Tsotsis
Senior Editor-> Leena Rao
East Coast Editor -> John Biggs
Senior Editor -> Matt Burns
Editor, TechCrunch Europe -> Mike Butcher
Executive Assistant -> Greg Barto
Community Manager -> Elin Blesener
Director, Sales Operations & Monetization – AOL Tech -> Jesse Chambers
Writer -> Josh Constine, Jordan Crook, Kim-Mai Cutler
Senior Software Engineer -> Alex Khadiwala
Reporter -> Ingrid Lunden
Related:
TechCrunch Network:
MobileCrunch
CrunchGear
TechCrunch France
TechCrunch Europe
TechCrunch Japan
CrunchBase
[Read: Aptitude Practice Area -> Easy methods]
Official Website & Social:
Facebook Page: https://www.facebook.com/techcrunch
Twitter Page: https://twitter.com/TechCrunch
Google+ Page: https://plus.google.com/+TechCrunch/
Pinterest page: http://pinterest.com/techcrunch/
Reference: Wikipedia & TechCrunch Website.