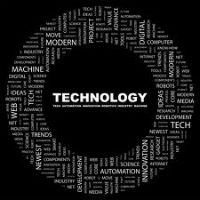 We can bring in technology into our classrooms. We provide information and get information from the students purely digitized. This article shows you a list of ways in which technology can be tied up together with class rooms.
We can use smartphones or laptops to take notes in the class rooms. This greatly saves time and minimizes the paper work done by the students. Various notes taking application are Microsoft onenote mobile, Ubernote, evernote, Springnote, Googlenote, Luminotes, Fruitnotes etc.
[Read : Kinds of Learning in Abroad]
Evernote is one of the most popular online notes taking software. It can be used with iPhone or Windows Mobile phone for taking notes. You can also drag and drop pictures or clips and can view them offline.
Zoho Notebook is also a popular notes taking application. It provides a palette where you can type and add images, audio, video, URLs etc. You can also record video and audios directly on notebook and use it for future purpose.
[Read : How to Fulfill Student Needs in Classroom?]
Teachers can also share their study materials using Google Drive. Or else they can send their study material and other information to students as emails. Another way is that teachers or students can create a page on Facebook and share information via it. The students and teachers can post, comment and share valuable information with it.
The students can submit their assignments online. Students can complete their assignments and send it as a mail to their tutors. Or else they can create a blog there by posting their assignments and share their views. They can also use it to discuss their subjects. They can also share useful information relevant to their education.
[Read : Good Student and Teacher Relationship Article]
Now online tests are becoming popular among schools and colleges. The school authority can conduct examination online. The students can take up their tests online. However there are certain disadvantages that are available on online tests some of them are the cheating is easy with online tests. It becomes difficult for teachers to monitor the students taking up online tests.
There are various online sites which are available to detect plagiarism works of students. Through these sites the teachers can check whether the works submitted by their students are legitimate and not a one which is copied from another. This also minimizes the effort of the teachers because it is not so easy for teachers to detect plagiarism by comparing page by page of each and everyone's assignments. Some of the online sites which are used to detect plagiarism are iThenticate, TurnltIn, Viper, plagiarism Detect, PlagiarismChecker.com etc.,
[Useful : How to score high marks in exams? : Easy and possible methods]
Few years down the lane we can find these kinds of schools and colleges where there are no books, papers. Everything will be digitized and will be done online.