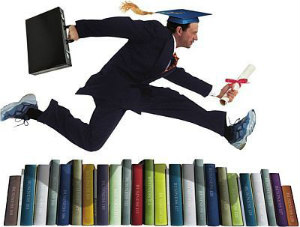 The right career path ensures life-long happiness and satisfaction. Before selecting a career you must think about your personal strengths and weakness, the activities and subjects you find interesting, the style of work environment you are looking for, the values which are important for you in your ideal career. Before entering into your college life you have to know about what are all the top degrees in demand & best degrees in India.
This article list all the top degrees preferred by Indian students and also help in finding the right degree for you. Best future degrees are,
Engineering is suitable for people who have the ability of creative and innovative thinking.  In order to become a engineering graduate you must possess a strong analytical aptitude, good problem solving skills, capable of learning new technology because change happen frequently in technology so you should be person who have the habit of upgrading your knowledge.
Branches: aeronautics and astronautics, biological engineering, chemical engineering, civil engineering, computer science & engineering, electrical & electronic engineering, environmental engineering, mechanical engineering, nuclear engineering, systems engineering.
Related : Engineering Q&A's download
If you are interested in developing you skills in health care then select medicine as your career.  This course includes the study of anatomy, histology and lots more.  A medical student should posses the overall ability to interact with people (patients, families, other students, residents, nurses, etc) like a normal human being, works hard, follows up on things, knows patients well,  have the ability to teach and learn independently .
Branches: bioengineering, bio-medicine, cardiology, dentist, ENT, medicine, neuroscience, nutrition etc,.
If you are a person who poses strong leadership qualities with good communication skills and also with the ability of working in team and interest in becoming a good entrepreneur business administration provides you the right track. For business administration you must have a bachelor degree with good academic records.  MBA courses covers accounting, management, finance, marketing, organizational behavior.
Related : MBA Projects Free Download
Branches: Media, Entrepreneurship, Business management, HR, Economics, Education, Marketing, Information Management, Hospitality and Tourism Management,  Pharmaceuticals, Engineering, Banking
If you have a strong passion for accountancy you can select accounting as your career.  A chartered accountant is the person who prepares financial statements for public or private review. There are plenty of exams and hurdles which should be crossed by a student to become a successful accountant.  Once you are done there will be a wide range of jobs available.
Branches: financial accounting, cost accounting, and management accounting
If you are a kind of person who is interested in bringing up some social reforms then criminal justice would be a good choice.  Criminal justice career have a wide list of branches.
Branches: law enforcement careers, federal law enforcement careers, correctional careers, forensic science, legal/court careers, private security and contractor careers.
Conclusion : We think this article may help you to find out top & best degrees for the future job. All the best.