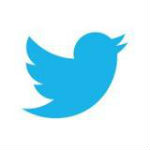 Twitter company profile: Complete details and official website details are gathered and a collection of information is given below about social networking giant Twitter. Most of the IT and related companies sample placement papers are available in our portal.
TWITTER PROFILE
Twitter is a social networking and microblogging site that enables user to send and read other user's updates established in March 21, 2006 by Evan Williams, Biz Stone, Jack Dorsey, Noah Glass. Twitter is written in Java, Ruby, JavaScript and Scala. The heart of Twitter is small burst of information called Tweets. Twitter enables users to send short text messages of 140 characters to followers.
[Read: Do you know the Bangalore IT firms & their addresses? ]
Twitter Headquarters:
San Francisco, USA
Management Profiles:
Chairman: Jack Dorsey
CEO: Dick Costolo
Twitter Company Milestones:
2007:
–          Tweets increased from 20,000 to 60,000 tweets per day.
–          400,000 tweets posted per quarter.
2008:
–          100 million tweets posted per quarter.
–          William become new CEO
2010:
–          The company redesigned the site and re-launched it.
–          Dick Costolo become the new CEO.
[Related: Final year projects code & Mini projects]
2011:
–          Launched new homepage
2012:
–          Partnership with Yandex.
–          Acquisition of video clip company called Vine.
[Read: Aptitude Practice Area -> Easy & Simple]
Mode of Access:
Twitter Employees count:
Twitter Inc has over 900 employees as on 2012.
[SEE: Jobs with high earning potential in India ]
Achievements:
–    Twitter is ranked as one of the most ten visited sites by Alexa's web traffic analysis.
–    Nilsen.com blog rated Twitter as one of the fastest growing websites in the year 2009.
Interesting Facts about Twitter:
–    Twitters server ran slow on Micheal Jackson's death were 50,000 tweets were recorded in an hour.
[Read: HCL Technologies – IT Company Profile]
Basic Salary of Twitter employees:
Software Engineer: $115,471
Product Manager: $145,114
Official Website & Social:
Facebook Page: https://www.facebook.com/pages/Twitter/278029242253904
Twitter Page: https://twitter.com/twitter
Reference: Wikipedia & Twitter website.