Who can use Education Loan? :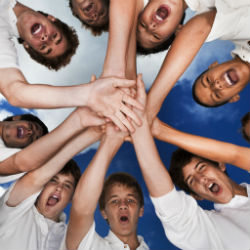 Students loans are being provided by almost all government and private banks.  Education loan helps students in providing financial assistance by meeting the needs of students in order to pursue their higher education.   Almost all the expenses that are required to pursue the higher education come under this education loan.  For example tuition fee, hostel fee, travel expenses, book fee, equipment fee, laboratory fee, expenses incurred in buying laptop or personal computer, project fee, education tour related fee etc. This article shows you how education loans are useful for students in India.
Useful : Best bank for education Loan in India
Education loans are useful for people with poor economic condition.  With a raising mount of fee incurred for higher education, it becomes difficult for poor people to opt for higher education.  Higher education goes out of reach for people who are economically backward even if they are talented. Education loan helps in bringing higher education into the reach of all students despite overcoming economic boundaries.  This education loan helps students to pursue their higher education without any worries. The students are provided education loans with low interest rates and also they are required to repay their education loan only after getting a job.
In India education loan are useful for the students of SC/ST community.  There are a lots of advantages provided for the students of this community over the other.  Education loan in India helps in bringing education into the reach of all students irrespective of their community.  There are a lot of concessions awarded to students of this community right from the seat allocation schemes, scholarships provided and also in education loans provided.  There is a concession in interest rates for the students of this community in various banks.
Education loans are also useful for students who are willing to provide a support to their parents by pursuing their higher education at their own risks.  Education loan definitely reduces the burden of the parents by encouraging students to stand independently on their own legs.  By managing the money incurred for their higher education one can definitely aid a helping hand to their parents and family.  Both the parents and students are tension free when it comes to point of paying money.  It is only after the moratorium period the student should start paying his/her study loan.
Related : Eligibility criteria for getting Education Loan
A good education can make a person's life into a meaningful one and education loan helping in bringing up one's life.  So I would conclude this article with a note that education is brought into the reach of all students overcoming financial and community discrimination with the help of student loans.
Related : How to approach a bank for education loan?