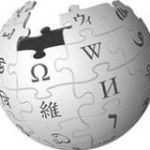 Wikipedia – Online Company Profile: Complete details and official website details are gathered and a collection of information is given below about free encyclopedia.
WIKIPEDIA PROFILE
Wikipedia was launched in 15 January 2001 by Jimmy Wales and Larry Sanger. It is a free Web-based encyclopedia that anyone can edit, which comes with multiple languages. It never uses advertisement and it is called as public park where people can gain knowledge.
Software companies placement papers also available in our interview guide portal. Do you know the other Bangalore IT firms & their addresses?
Wikipedia Headquarters:
San Francisco, California, United States of America.
[Read: Final year projects code & Mini projects]
Reason behind the name Wikipedia:
wiki -> quick
pedia -> encyclopedia.
Wikipedia Company History:
2000
–  Started Nupedia project, a web based encyclopaedia in English language.
January 2001
–  Wikipedia was started as a side-project of Nupedia which support multiple languages.
Pinterest Company Profile
2002
–  Jimmy announced that Wikipedia would never run commercial advertising.
2003
The Wikimedia Foundation was established.
Wikipedia (English) reached 100,000 articles.
Wikipedia (German) passed 10,000.
2004
Website improvement was done.
Wikipedia is blocked in China for about two weeks.
The number of articles reached 1 million
2005
Wikipedia reached 750,000 articles.
2006
 Wikipedia reached 1 millionth article.
[Useful: Learn English Quickly]
2007
Wikipedia continuously gained articles of 1,700 per day.
2008
English Wikipedia exceeded 2.5 million articles.
2009
The number of articles in all Wikipedia editions had exceeded 14 million.
German Wikipedia crossed one million articles.
2010
Server fails in Florida due to overhead problem.
The problem was resolved quickly, but some areas were slower to regain access to Wikipedia.
2011
Wikipedia becomes 10 year old on 15 January.
[Read: Aptitude Practice Area -> Easy methods]
2012
On 16 January English Wikipedia was shut down for 24 hours to stop online piracy.
Google funded Wikidata project was partly.
Official Website & Social:
Facebook Page: https://www.facebook.com/wikipedia

Twitter Page: https://twitter.com/Wikipedia
Reference: Wikipedia & Wijipedia Website.