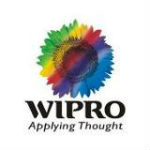 Wipro Limited: IT company profile, complete details and official website details are gathered and a collection of information is given below. Do you know the Bangalore IT companies & e-mail details ?
WIPRO PROFILE
Wipro one of the largest IT company was established in the year December 1945 by Amalner. Wipro has 46 development centers globally. Initially Wipro's main product is to produce Sunflower Vanspathi oil and different soaps. Some of the clients of Wipro are Microsoft, Cisco, IBM, Ericsson. It is one of the largest companies with 54 countries.
[Read: Placement papers free download]
Wipro Headquarters:
Bangalore, Karnataka, India
Management Profiles:
Chairman: Azem Premji
CEO: T. K. Kurein
Vision of the company:
Continuous effort to enhance people's lifestyle and quality by means of developing new technology in wireless communication.
Mission of the company:
To be a RF System Solution Provider, through its innovative research and design works for a new world of broadband wireless communications.
Tagline of the company:
Applying thoughts.
Services provided by Wipro:
Cloud services
Consulting services
Infrastructure Management services
Business application
Product Engineering solutions
[Read: Study Abroad Guide]
Wipro Branches in India:
Bangalore
Chennai
Hyderabad
Pune
Kolkatta
Mumbai
Noida
Cochin
Jalgaon
Gurgaon
Delhi
Branches in abroad:
North America -> Canada
South America -> Brazil
Europe -> United Kingdom
Africa
Asia Pacific -> Japan
[Useful: Education Loan Guide]
WIPRO History:
1966:
–    Azim Premji took over Wipro as its chairman after his father's death.
1980:
–    Arrival of Wipro into IT domain
1982:
–    Changed its name from Wipro Product Limited to Wipro Limited.
1985:
–    Became the pioneers in marketing indigenous Personal computers
1994:
–    Launched  heavy duty industrial cylinders and mobile hydraulic cylinders
1998:
–     Certified as SEI-CMM Level 5.
2001:
–     First company to be certified as PCMM Level 5.
[SEE: Career Guidance for all]
2002:
–    Launched BPO business
2008:
–    Launched eco-energy business.
Achievements:
Awarded supplier of Excellence award by Verizon in the year 2006.
In 2007, was given the Global MAKE Awards Won outsourcing excellence award along with Nortel
First Indian company to win the Dale Carnegie Global Leadership Award in 2007 and Cisco awarded Wipro as Top Sales Achievement Partner and Best Post Sales Support Partner of 2007.
Was awarded Platinum Partner Award from Hitachi Data System for 2008-2009.
In 2009, Wipro BPO was the winner for the best project achievement in the customer experience at the Global Six sigma and Business Improvement Award.
[Read: Projects free download]
Employee's count:
As per the statistics of 2012, CTS and its subsidiaries have an employee count of 140,569.
Wipro's Basic salary in India:
Sr. Software Engineer / Developer -> Rs 350,234 – Rs 726,833
Software Engineer -> Rs 241,953 – Rs 445,567
Project Engineer -> Rs 199,183 – Rs 393,921
[SEE: Love calculator | Love Meter | Love Percentage]
Official website and FB:
Facebook Page: https://www.facebook.com/WiproTechnologies
Source : Wikipedia & Wipro Website.