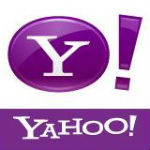 Yahoo IT company profile: Complete details and official website details are gathered and a collection of information is given below about search giant Yahoo. All MNC companies placement papers download available in our website.
YAHOO PROFILE
Yahoo (Yet Another Hierarchical Officious Oracle) is established in the year 1995 by Jerry Yang, David Filo. Yahoo is an American Multinational Company. Jerry Yang and David Filo were the electrical students of Stanford University. They created a website called David and Jerry's guide to the World Wide Web which is a directory of other websites. In 1994 David and Jerry's guide to the World Wide Web was renamed as Yahoo.
[Do you know software companies in Bangalore & their details?]
Yahoo Headquarters:
California, United States
Management Profiles:
CEO -> Marissa Mayer
Chairman -> Fred Amoroso
Vision of the company:
Yahoo!'s vision is to be the center of people's online lives.
Tagline of Yahoo:
Do you Yahoo?
Yahoo Values:
Excellence
Teamwork
Innovation
Community
Customer Fixation
Fun
Yahoo Products:
Yahoo mobile
Yahoo kids
Yahoo Travel
Yahoo sports
Yahoo TV
Yahoo screen
Yahoo voice
Yahoo Web analytics.
[Read: Infosys – IT Company Profile]
Yahoo Branches in India:
Bangalore
Mumbai
Gurgaon
Pune
Agra
Branches in abroad:
North America -> California, Florida, Georgia, Texas, Michigan, New York
Paris, London, France
Hong Kong, Shanghai, Beijing
[Related: Final year projects code & Mini projects]
Yahoo Company History:
1995:
–   Started servicing adds
1996:
–   Launched office at France, Germany, UK, Canada
–   The company went public
1997:
–   Launched Yahoo Chat
–   Launched Yahoo Sports
1998:
–   Launched Yahoo Address Book, Calendar
–   Sets up office at Italy.
[Read: Aptitude Practice Area -> Easy & Simple]
1999:
–   Inaugurated office at Mexico, China
–   Acquired broadcast.com
2000:
–   Acquisition eGroups
–   Launched Yahoo Buzz Index, Yahoo Experts
2001:
–   Partnership with Duet for online music subscription services
–   Acquisition of sold.com.au
[Read: Education loan in India]
2002:
–   Acquisition of Cade
–   Sets up new Small Business site
2003:
–   Partnership with Cisco to offer networking solutions for small business
–   Yahoo acquired Overture.
2004:
–   Developed its own search technologies.
[SEE: IBM – IT Company Profile]
2008:
–   Microsoft Corporation made a bid to acquire Yahoo! for USD $44.6 billion but Yahoo rejected it.
2013:
–   Yahoo asked its "Work from home" employees to work in its office in order to focus on experience and interactions that are possible only in office.
Yahoo Employee's count:
Yahoo has the work force of 14,100 employees as on 2012.
Yahoo Basic salary in India:
Principal Software Engineer -> Rs 1,019,042 – Rs 3,476,507
Sr. Software Engineer/Developer -> Rs 506,207 – Rs 1,589,251
Senior Software Engineer -> Rs 451,662 – Rs 1,290,283
Senior Systems Engineer -> Rs 219,018 – Rs 1,293,093
Official website and Facebook:
Facebook Page: https://www.facebook.com/yahoo
Twitter Page: https://twitter.com/Yahoo
Reference: Wikipedia & Yahoo website.