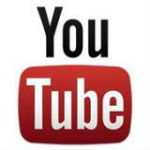 Youtube – Online company profile: Complete details and official website details are gathered and a collection of information is given below about Internet based video website Youtube.
YOUTUBE PROFILE
Youtube is a subsidiary of Google established on February 14, 2005 by Steve Chen, Chad Hurley and Jawed Karim. Youtube helps people to create discover, watch and share the originally created videos.
Do you know the other Bangalore IT firms & their addresses?
Youtube Headquarters:
San Bruno, California, United States
Management Profiles:
CEO -> Salar Kamangar
Advisor -> Chad Hurley
Mission of the company:
YouTube's mission is to provide fast and easy video access and the ability to share videos frequently.
Pinterest Company Profile
Tagline:
Broadcast Yourself.
Programming Language:
Developed using Phython.
[Read: Final year projects code & Mini projects]
Youtube Company History:
2005:
–          Youtube was launched as beta site
–          The first video "Me at the Zoo" was posted.  It was only 19 seconds long.
–          Youtube was officially launched on December 15.
2006:
–          Deal with NBM on June
–          Google acquired Youtube for $1.65 billion.
2007:
–          Partnership with CNN to host the presidential debate.
2009:
–          Launched new music video service Vevo on April.
2010:
–          Started renting movies on January.
[Read: Aptitude Practice Area -> Easy methods]
2011:
–          Youtube officially entered the broadcast business.
–          Youtube acquired Next New Networks an original web video programming company.
2012:
–          People across the globe watched the live stream of Olympics on July.
–          Introduced a channel called one stop channel for live election coverage.
Youtube Basic salary in India:
Online Operations Associate – Contractor-> Rs. 1297440 to Rs. 1405560
Media Coordinator -> Rs. 2486760 to Rs. 2703000
Strategist, Online Sales & Operations -> Rs. 2648940 to Rs. 2919240
Enforcement Ops – Hourly Contractor -> Rs. 1135260 to Rs. 1243380
Official website and Social:
Facebook Page: https://www.facebook.com/youtube

Twitter Page https://twitter.com/YouTube
Pinterest Page: http://pinterest.com/youtube
Reference: Wikipedia & Youtube Website.