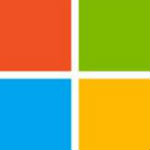 Microsoft Corporation IT company profile: Complete details and official website details are gathered and a collection of information is given below. Placement papers download.
MICROSOFT PROFILE
Microsoft Corporation is an American Multinational corporation started in the year April 4 1975, at Albuquerque Washington. The founders of Microsoft are Bill Gates and Paul Allen. Initially Microsoft was established to develop BASIC interpreters for Altair 8800. Then Microsoft dominated the PC world with MS-DOS and windows line of operating system. The name Microsoft was framed by Allen who was derived from Microcomputers and software.
[Do you know software companies in Bangalore & details?]
Microsoft Headquarters:
Redmond, Washington, USA
Management Profiles:
CEO -> Steve Ballmer
Chairman -> Bill Gates
Mission of the company:
Microsoft mission and values are to help people and businesses throughout the world to realize their full potential. Their mission statement is a promise to our customers. They deliver on that promise by striving to create technology that is accessible to everyone—of all ages and abilities. Microsoft leads the industry in accessibility innovation and in building products that are safer and easier to use.
Vision of the company:
To create innovative technology that is accessible to everyone and that adapts to each person's needs. Accessible technology eliminates barriers for people with disabilities and it enables individuals to take full advantage of their capabilities.
Tagline of the company:
Be what's next.
[Useful: Education Loan Guide]
Services provided by Microsoft:
Online services,
Operating Systems,
OS Based Apps
Microsoft Products:
Microsoft Windows
Microsoft Office
Internet Explorer
Windows Phones
Video games
[Read: Top 5 Degrees Preferred by Indian students]
Microsoft Branches in India:
Chennai
Bangalore
Hyderabad
Pune
Ahmedabad
Mumbai
Kolkatta
Gurgaon
Delhi
Branches in abroad:
Asia
Europe -> Belgium, Denmark, France, Finland, Austria
North & Central America -> Bermuda, Mexico, Latin America, Canada
South America -> Argentina, Peru, Columbia, Brazil
South Pacific -> Australia, New Zealand
[Related: IT Related Studies Abroad]
Microsoft Company History:
1984:
–      Released the graphical extension of MS-DOS.
–      The company went public.
1990:
–      Microsoft introduced Office suite (Microsoft Word + Microsoft Excel)
1995:
–      Microsoft released Windows 95.
2000:
–      Microsoft launched Windows 2000.
–      Outlining of Microsoft strategy for Web services.
[Read: Pros and Cons of Using Cellphones in College/School]
2001:
–      Microsoft launched Xbox, XP, Office XP
2002:
–      Microsoft's entry in to the world of Tablet PC
2003:
–      Launched Microsoft office system and Windows Server 2003.
2005:
–      Microsoft launched Xbox 360.
2007:
–      Microsoft released Windows Vista.
2008:
–      Microsoft released Windows Server 2008, Visual Studio 2008 and SQL server 2008.
2009:
–      Microsoft released Windows 7  and Bing search Engine
2010:
–      Microsoft launched Office 2007 and Windows Phone 7.
[Read: Why engineering graduates are unemployed in India?]
2011:
–      Released Office 365.
Achievements:
–      Minority Engineer Magazine ranked Microsoft No. 7 on the 21st Annual "Top 50 Employers"(2012)
–      Danish magazine citied Microsoft Denmark named most attractive IT workplace in Denmark(2011)
–      In 2010, No. 72 on Fortune's 100 Best Companies to Work
–      Microsoft Ireland won the "Ability company award".
–      Equal Opportunity Magazine named Microsoft as one of the top 50 employers
Employee's count:
Microsoft has the work force of 97,000 employees as on 2013.
Useful Links for Freshers:
Microsoft Basic salary in India:
Software Development Engineer -> Rs 258,805 – Rs 1,531,676
Software Design Engineer -> Rs 469,515 – Rs 2,868,106
Senior Software Engineer -> Rs 764,523 – Rs 3,075,461
Program Manager IT -> Rs 697,834 – Rs 2,495,186
Official website and FB:

Facebook Page: https://www.facebook.com/Microsoft
Twitter Page: https://twitter.com/Microsoft
Reference : Wikipedia & Microsoft Website.